With the FNR Awards, the FNR aims to encourage communication between researchers, and to promote science-related activities aimed at the general public and the young. The FNR Awards highlight such work and reward both the awardees and their institutions.
Each year, awards are presented in the categories Outstanding Scientific Publications, Outstanding Promotion of Science to the Public, and Outstanding PhD Thesis. In addition, 2017 sees the introduction a new category: the Award for 'Outstanding Research-Driven Innovation' for exceptional public research that has led to valuable innovations of a commercial or social nature.The FNR also reserves the Special Award for particularly outstanding research-related contributions to science or society.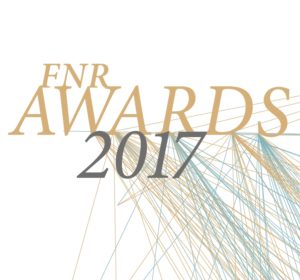 Registration deadline is Friday, 20 October and places at the Ceremony are allocated on a first-come first-served basis.