Researchers and start-ups can apply to pitch their innovative ideas at the third edition of Mind & Market, which will take place on Tuesday, 14 November 2017 in Belval. In response to the increasing focus on on entrepreneurship in Luxembourg, the Mind & Market in Luxembourg initiative is broadening its scope and has invited new associates on board.
Mind & Market in Luxembourg organises an annual forum where startups can pitch their projects and get valuable feedback from experienced market players. The third edition of the forum will take place in Maison du savoir in Belval on Tuesday, 14 November 2017. Deadline to submit applications is Sunday, 15 October.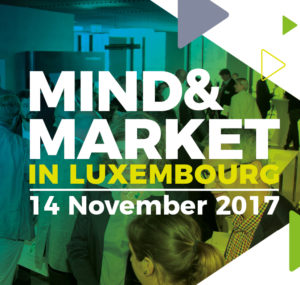 What started off as an initiative by Deloitte Luxembourg, FNR, Luxinnovation, University of Luxembourg and Mind & Market ASBL in 2015, has now expanded to also include RTL, Fedil, Paul Wurth Incub and Equilibre.
The overarching goal of Mind & Market in Luxembourg is to help creative minds in Luxembourg and the Greater Region turn their innovative ideas into business reality. The previous editions of the forum showcased respectively 35 and 24 innovative projects of different maturity level across a range of categories.
This year's edition will include also more established projects and startups, without taking the spotlight away from first-stage ideas. The first prize winners of both the 2015 and 2016 edition of Mind & Market Luxembourg were FNR Proof of Concept (PoC) beneficiaries.
How it works
Each project holder will have 5 minutes to present his/ her project and make an impact on the audience. The jury members will then ask questions and give feedback on the projects.
Anyone wishing to apply to pitch their idea at Mind&Market must create an account on the online platform on the Mind & Market website in order to start an application. Once the account has been created, the online application form can be accessed.
All applications must be completed in English or French.
It is recommend that to begin the submission of project proposals well in advance of the 15 October deadline. Please note that only a limited number of spaces will be available for startups.
Where to apply
Visit the Mind & Market Luxembourg website for more information and to submit your project
Attending as audience
You do not have to pitch an idea to take part in Mind & Market, you can also attend as an audience member.
Date, time, location
Tuesday, 14 November 2017, from 14:00

Location: Maison du Savoir : 2, avenue de l'Université – L-4365 Esch-sur-Alzette L-4365 Luxembourg Luxembourg
RELATED