From 9 to 12 November 2017, science will again take centre stage at the bi-annual Science Festival, held at the "natur musée" and the "Centre Neimënster" in Luxembourg. With 57 workshops, 2 exhibitions and 8 shows, the 11th edition of the Science Festival invites young and old to participate in hands-on experiments and witness demonstrations from a multitude of scientific disciplines.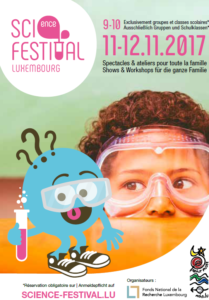 During four days, scientists, researchers, scientific communicators and the general public are invited to get together to communicate, experiment…and have fun! The first two days are reserved exclusively for school classes (over 500 applications were submitted). At the weekend, the Science Festival is open to everyone.
The Science Festival is organised by the National Museum for Natural History (MNHN) and the Luxembourg National Research Fund (FNR). The aim is to reinforce the connection between science and society: On one hand, by stimulating the interest of the public through touch, experimentation, or even just observation and amazement; On the other hand, by offering scientists a platform where they can present their work in simplified and exciting manner.
Since the first edition in the 'cultural year' 1995, the Science Festival has established itself as the key event for the promotion of sciences in Luxembourg. This is marked by its success with the public – more than 10,000 "hobby researchers" participated in the 2015 edition.
The organisation and smooth running of the Science Festival would not be possible without the contribution of numerous public and private research institutions, as well as many associations and volunteers.
Through the promotion of sciences, one of their joint priorities, the FNR and the MNHN hope to contribute to the development of a society where science, economy and politics are intertwined – and where knowledge and debate are central factors.
Date time and location
9 – 12 November 2017 (9, 10 November for pre-registered school classes only – 11 and 12 November open for everyone)

The Science Festival takes place in the Neumünster Abbey and the Museum of Natural History.

Visit the Science Festival website for more information on the location
Programme / site overview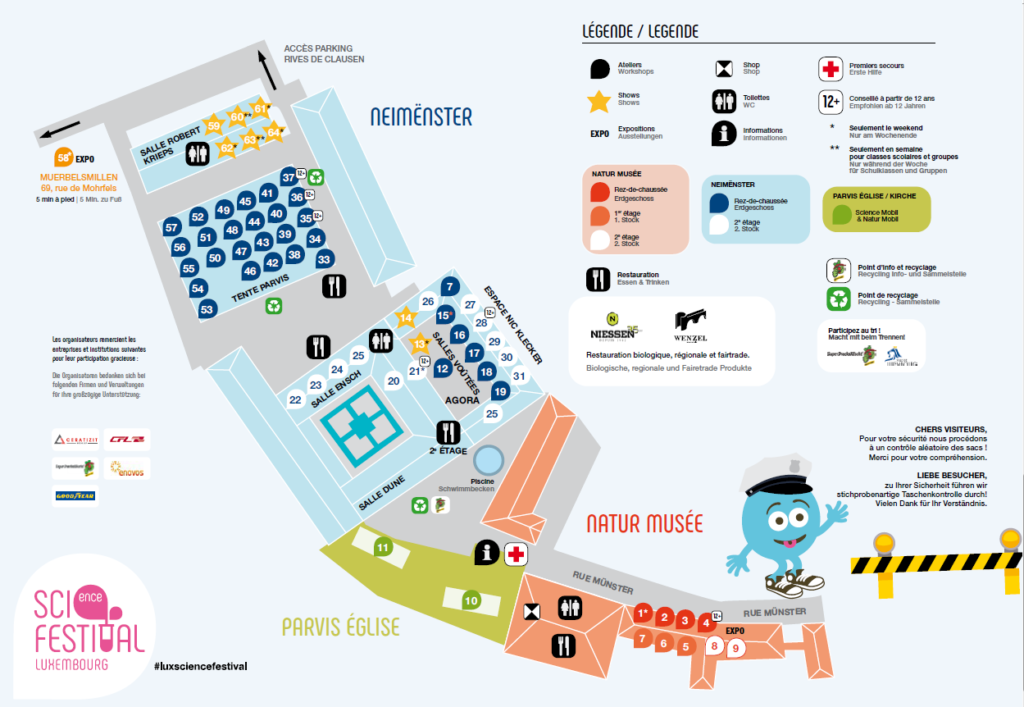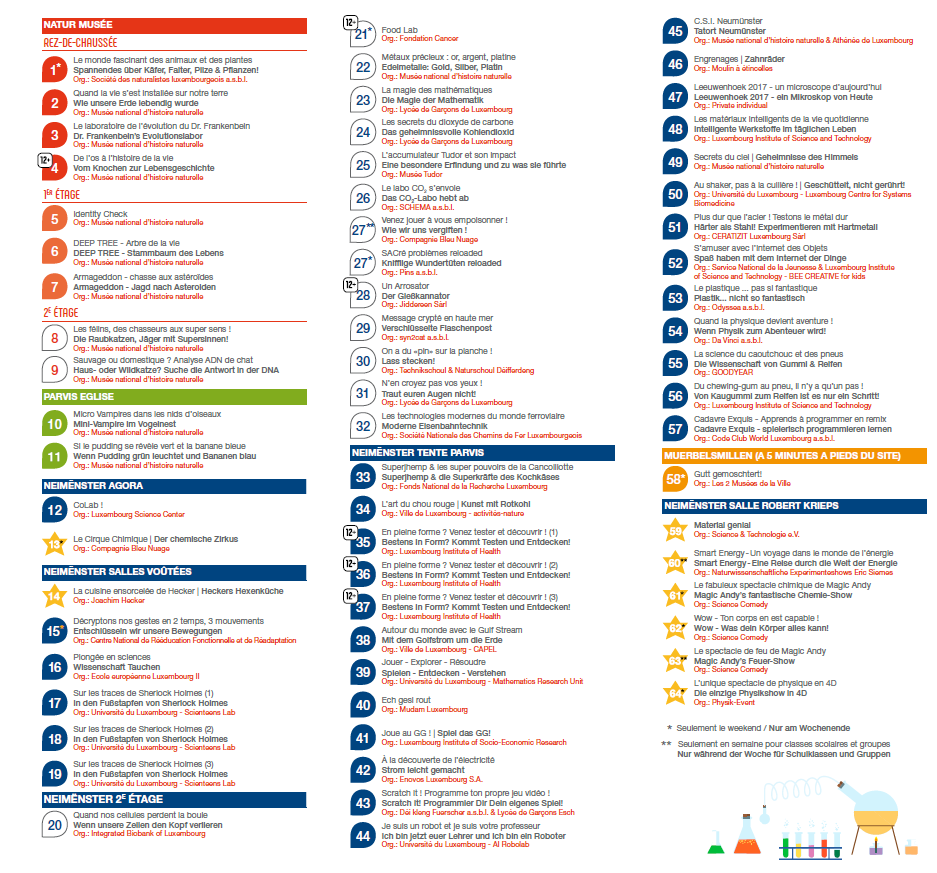 ---