The growth in world population means an increase in food and beverage production and ultimately more bio-waste. Beer is the most produced alcoholic beverage in the world and, the most abundant residue from brewing is spent grain (BSG), the non-soluble part of the grains. Scientists are looking to BSG – a cheap and rich source of fibres, proteins, lipids and phenolics – for advancements in anything from food and pharmaceuticals to gas and energy production, as well as sustainable building material.
BSG – a cheap and rich source of fibre
Until recently, brewer's spent grain (BSG) was considered a low-value residue. It is currently mainly used as cattle feed, sold with a small profit for breweries. However, due to increasing amounts of BSG produced, its reuse and disposal has become challenging. "Around 80% of BSG is used as cattle feed, but the remaining 20% of BSG is sent to landfill and thus disposed into the environment, resulting in higher costs for the brewery and negative environmental impacts," explains biotechnologist and PhD researcher Martina Minestrini.
"

BSG is attracting more attention thanks to its chemical composition. As a cheap and rich source of fibres, proteins, lipids and phenolics, BSG is investigated for extracting compounds exploitable in food and pharmaceuticals: for gas and energy production, or as sustainable building material. The interest from the food sector stems from the prebiotic, antioxidant and anticancer properties of compounds extracted from BSG.

"

Martina Minestrini

Biotechnologist & PhD Researcher (Luxembourg Institute of Science and Technology, in collaboration with PM-International and the University of Louvain
BSG is sensitive to microbial degradation: to be stored it has to be stabilised, meaning extra costs and energy consumption. Martina explains that if the stabilisation step could be avoided, it would benefit the ecological and economic impact of BSG utilisation. Additionally, a sequential extraction process, known as cascading, would maximise the value of the use of this biomass.
The challenge: Upscaling to industrial level
While numerous studies have been done on BSG as source of bioactive compounds, the bottle neck is that approaches are often not applicable at an industrial level.
"Furthermore, with the attention now shifted to economic circularity, research is looking in that direction, thus facing new challenges to find sustainable methods for treating this material."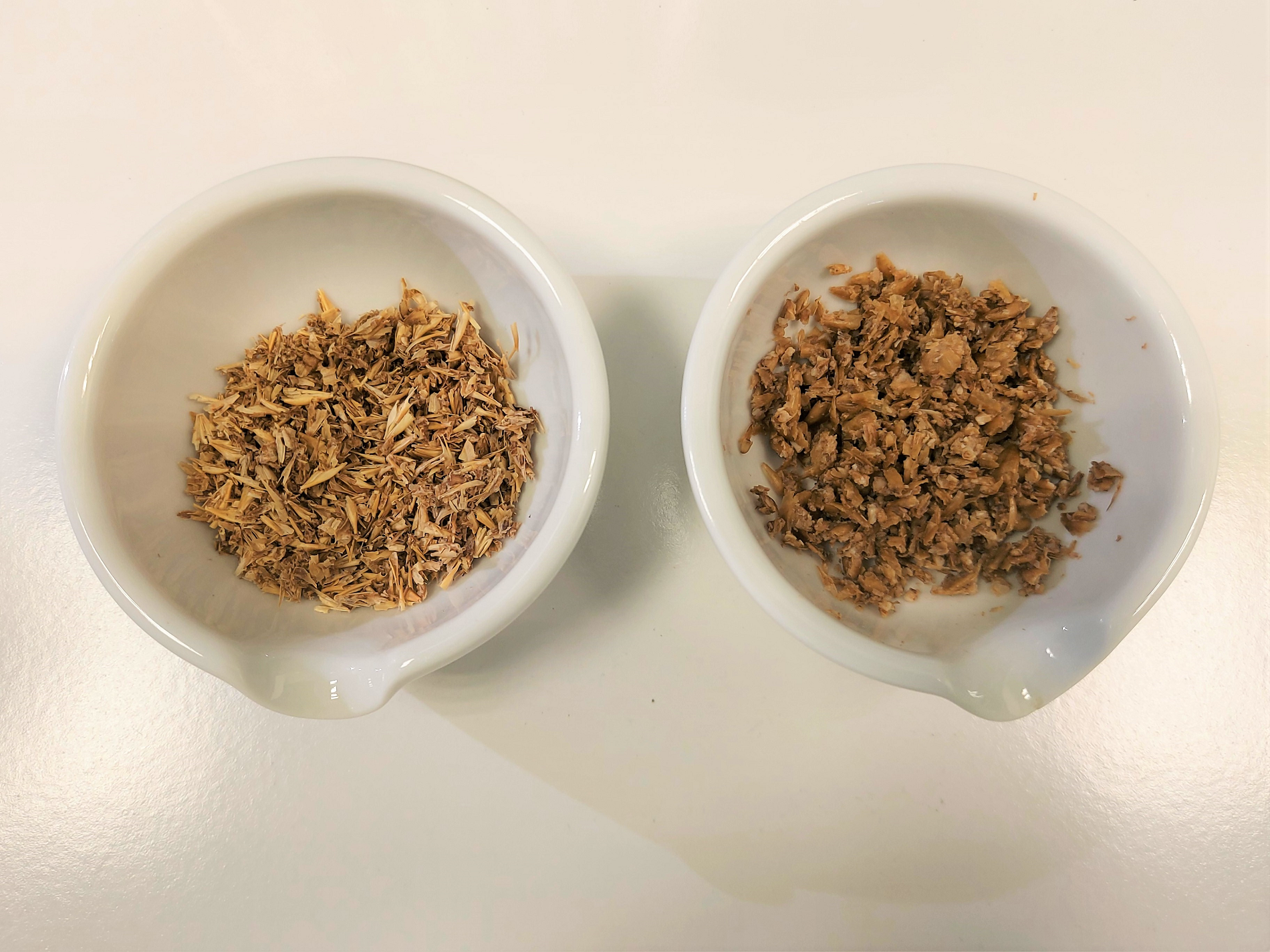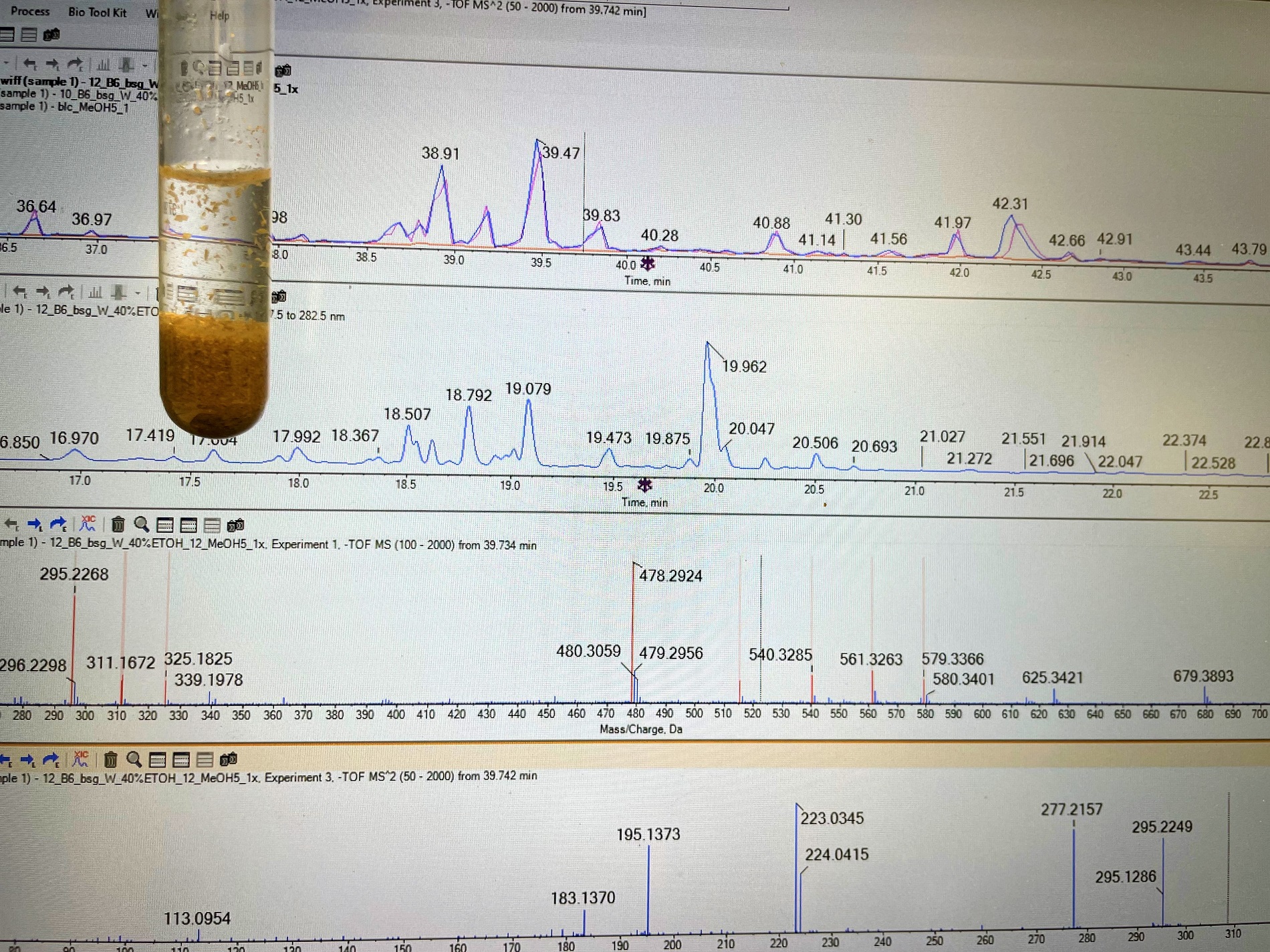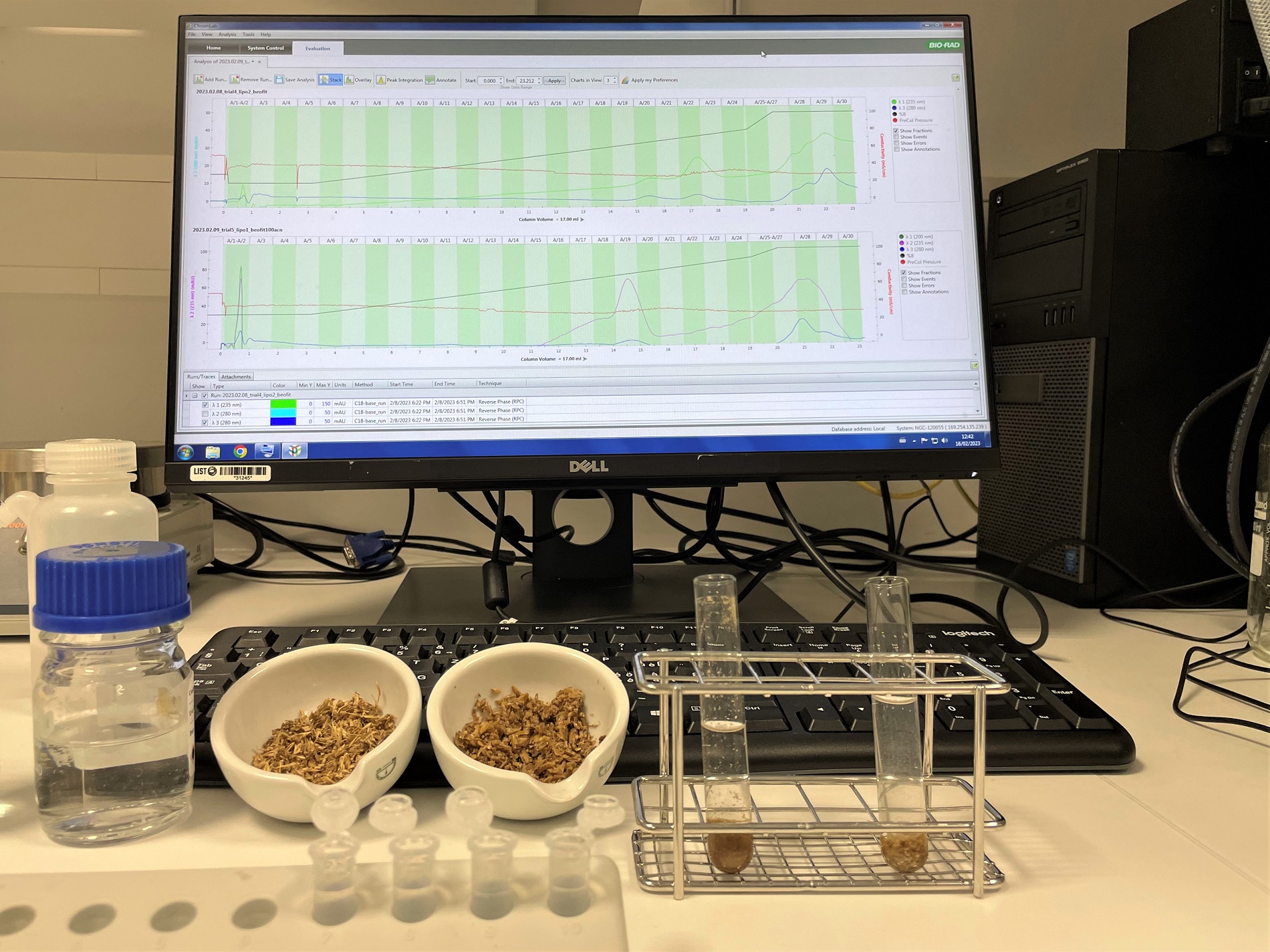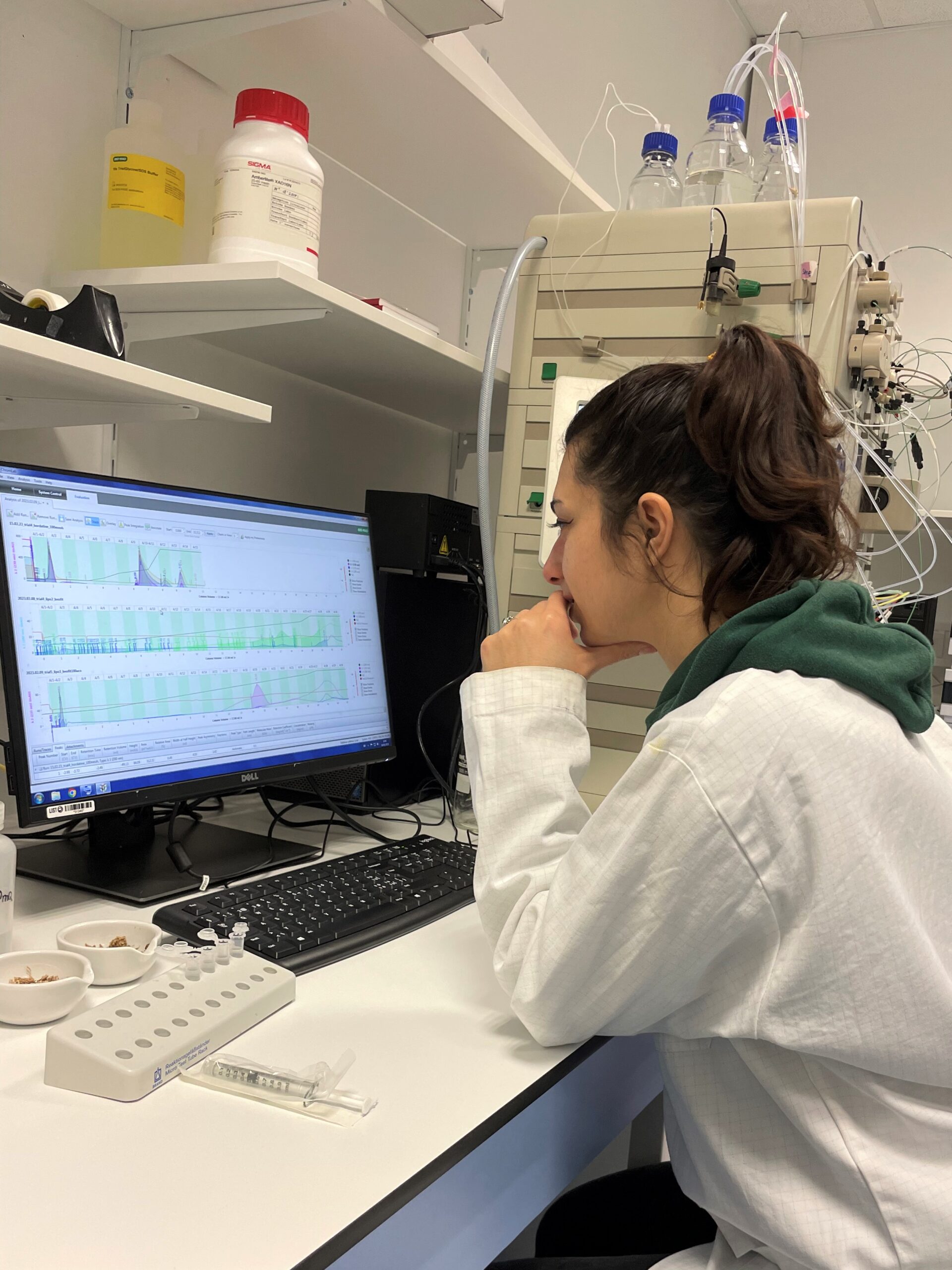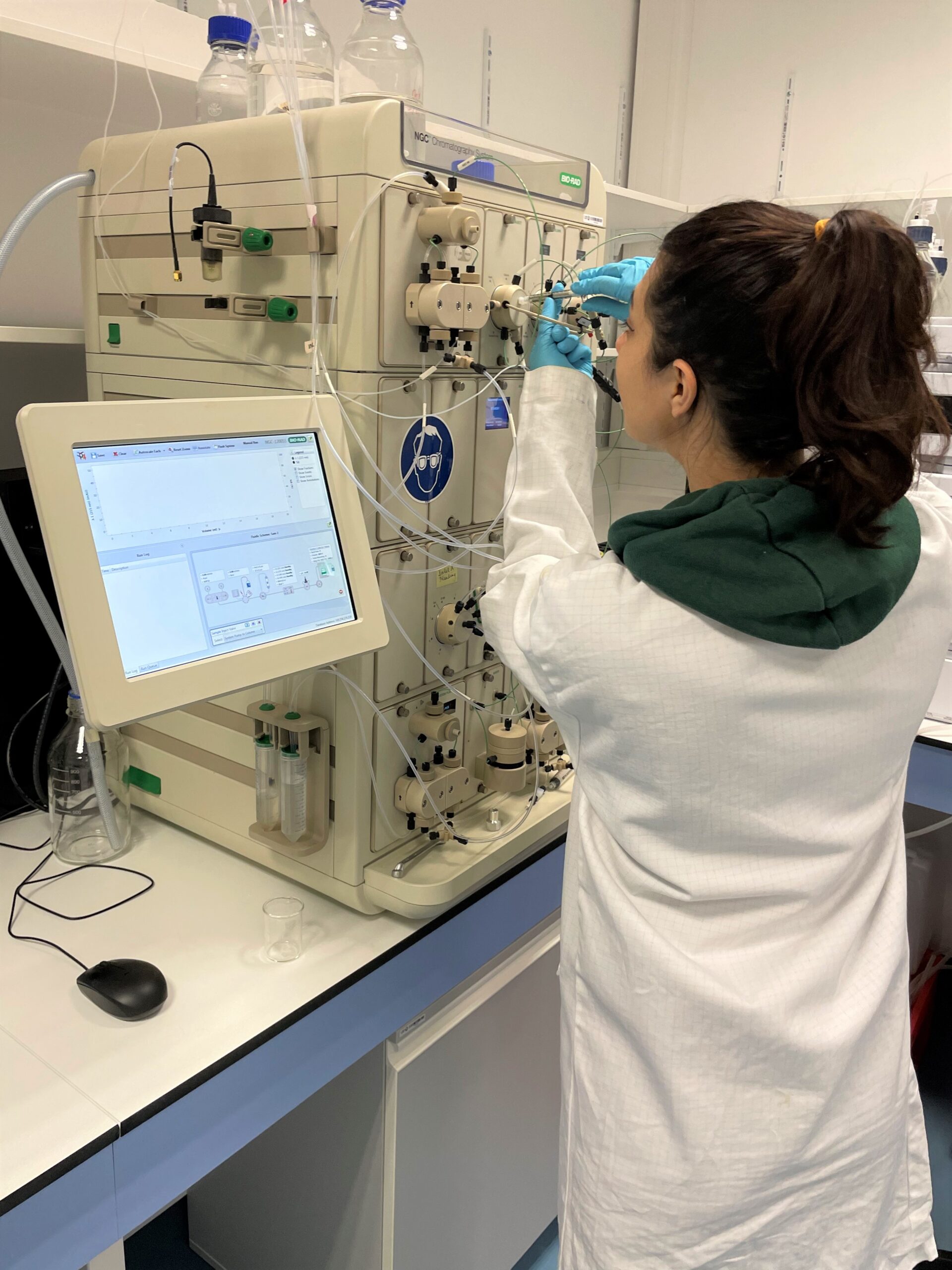 "

My project aims to optimise an extraction cascade for BSG. With cascading extractions, based on different physical and chemical parameters, my objective is to maximise the exploitation of BSG by extracting different valuable fractions. This also involves the study of input biomass and different pre-treatments methods. The residue of a first food-grade extraction is used to extract lipids, a fraction whose characterisation is ongoing. Finally, I will look at the potential to extract proteins and/or dietary fibres from the residue after lipophilic extraction.

"

Martina Minestrini

Biotechnologist & PhD Researcher (Luxembourg Institute of Science and Technology, in collaboration with PM-International and the University of Louvain
So far, the researchers have identified a new class of compounds in the food-grade extracts of BSG. Martina studied the effect of drying prior to extraction, which showed promising indicators that this step can be avoided, opening the door for optimising the extraction of BSG at industrial scale.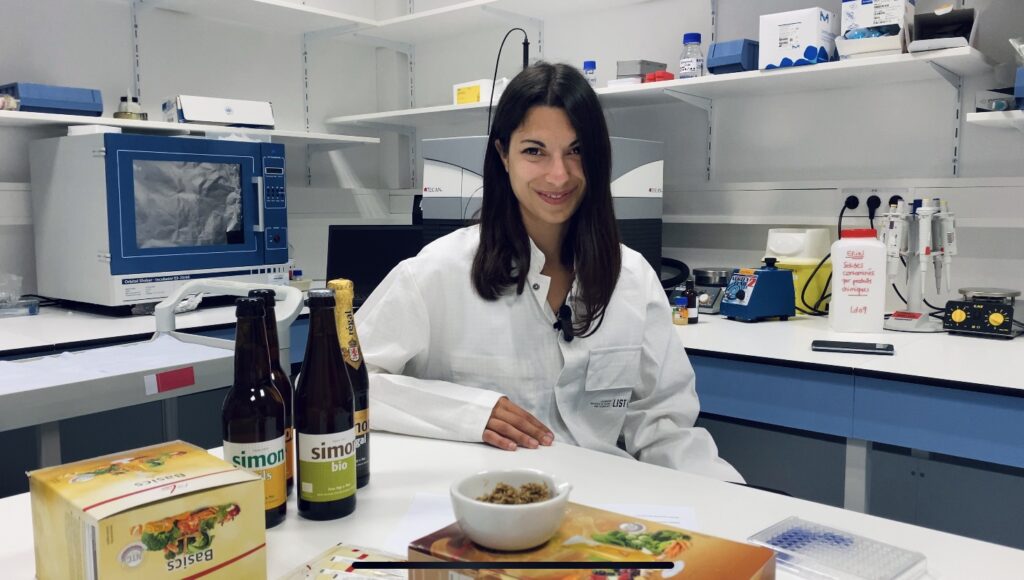 Martina Minestrini is a PhD researcher at the Luxembourg Institute of Science and Technology (LIST). Her research project is a collaboration between LIST and PM-International, supported by an FNR Industrial Fellowship.
More about Martina Minestrini
How would you describe your research in one sentence?
"By doing sequential extractions on Brewer's spent grain, a poorly valorised biomass residue, I aim to maximize its upcycling into high-value products contributing to a more circular and sustainable economy."
What are your impressions of working industry vs academia?
"Doing research with industrial partners forces one to keep an eye on the practical application of the knowledge gained and to consider societal and economic factors.
"Concretely in the field of BSG valorisation, numerous academic studies have been done to optimize the generation of health-promoting extracts. While alternative, innovative extraction schemes often give a higher yield, physical or more often economic factors make that these new approaches are not industrially relevant."
How industry benefits from working with researchers and vice versa
"The cooperation between industry and public research is beneficial for both. On one side industry can take advantage of the know-how and expertise present in public research centres to gain break-through assets. On the other side, interaction with the private sector allows the valorisation of the expertise of public research, while facilitating the generation of societal/economic/environmental impact. In the end, such win-win collaborations foster the development of new venues for progress."
Your project is a collaboration between LIST and PM-International, what does this look like in practice?
"My project is in collaboration with PM International, located in the same building as LIST. The relationship with the company involved in my project is interactive, participative, and constructive. Results are discussed regularly, and suggestions, ideas and pre-occupations from all partners synthesized to guide the smooth realisation of my project."
How would you describe yourself as a scientist?
"I am a curious person and have always wanted to work in science to understand how nature works, especially the plant world. What is hidden and how can we use the plant world and its products to societal progress? I decided to work in this research group because it is in line with my goals and passions as a researcher and a person. The study of biology and its application in society is the best way to use our knowledge, learn more and progress."
What do you love about science?
"I have loved science since I was little. I like research because people are obliged to go deeper and deeper, find explanations which give meaning to the macro world. Being a researcher permits to constantly ask questions and then to be motivated to find the answers. It always allows to learn and, perhaps apply outside of a laboratory."
Where do you see yourself in 5 years?
"I would say that I like to work at an intermediate position. I will continue doing research and meanwhile have the possibility to apply it in the society for improving and progressing. The important thing for me is always to take into account what I want, and how I can contribute to the world, by safeguarding the place where we live."
Are there any mentors that have had an impact on you?
"I have the chance to be surrounded by people in my research group who trust me and motivate me to go further and further. I'm learning a lot, in particular from my supervisor who directs me by giving me the right freedom to apply myself and develop my ideas."
Why did you decided to conduct your research in Luxembourg?
"I chose Luxembourg because I noticed the focus on research and its valorisation. Specifically, I chose to work for LIST because I was surprised by the research conducted by my current group. Furthermore, thanks to Luxembourg's priority given to research, advanced techniques and technologies can be used and exploited. Summing up all these factors, I found Luxembourg to be an innovative and active country that invests in the future."
Related contacts