The FNR Science Image Competition has multiple aims: to show the growing role of images in scientific research, to reveal how scientific work is conducted, to give a face to the researchers conducting it and to present various ways to engage the public with science. Discover the 2021 images online and at the FNR Science Image Competition exhibition in Belval until 21 June.
"It is important for us to go into the public space with our exhibitions in order to break down any barriers. The passer-by should come into contact with these fascinating images and be inspired by them. It is an invitation to curiosity, to halt for a moment, and to allow one's imagination to run free." – Didier Goossens, Head of Corporate Communication at FNR
118 images were submitted across the four categories by 40 different researchers and science communicators in Luxembourg, across the four categories:
1) Object of study: From the microcosm to the macrocosm, images of the research object captured by scientists using a camera or generated by a computer.
2) Scientists in action: Photographs of research in practice, presented by and featuring those conducting it.
3) Places and tools: Photographs of the surroundings in which scientists take measurements, generate data, share their passion, make discoveries and of the instruments they use while doing so.
4) Science outreach activities: Photographs of an activity where researcher and science communicators dialogue with the school children, students or the wider public or of interactive projects for school children, students and the wider public, giving them an overview of science and research and/or scientists' research methods.
Exhibitions: Awarded and photos with distinction can be discovered in all of their beauty on large exhibition panels!
Belval, Monday 7 June – Monday 21 June:

On the Avenue des Hauts-Fourneaux, the 5 awarded photos can be discovered. The photos with distinction can be discovered on the small square by avenue du Rock'n'Roll, in front of the terrace of the Monument Café and Beeftro. The exhbibition continues in the direction of Place de l'Académie.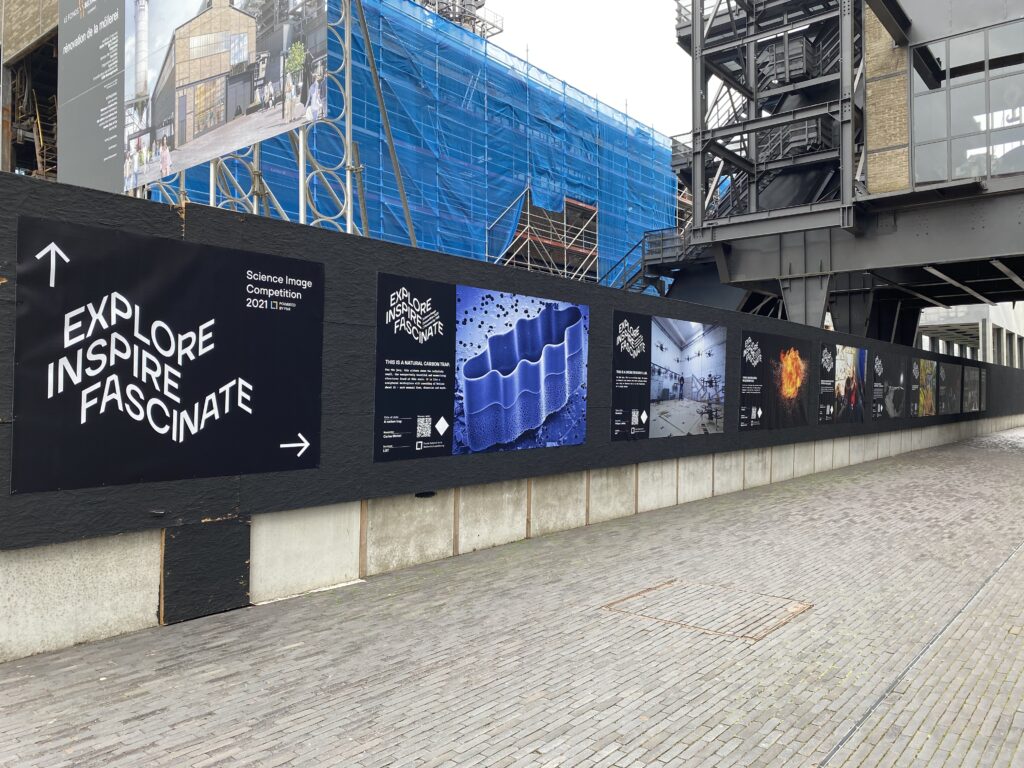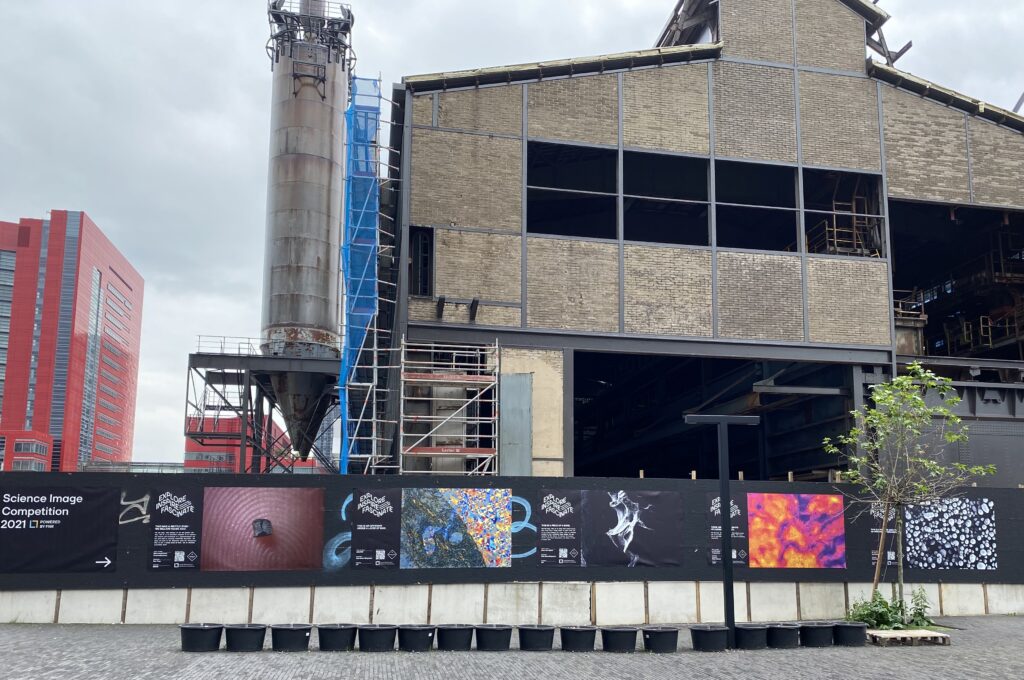 An international jury selected the winning photographs, images and videos, based on their aesthetic quality and their aptitude to inspire and fascinate, to convey or to illustrate knowledge, to narrate a story, to engage the public to explore a new universe.