OUR LEADERSHIP: EXECUTIVE HEAD
The Secretary general of the FNR is the chief executive of the organisation. He heads the Executive Office, implements the strategy, oversees programme development and manages all running activities. He is appointed by the Board of the FNR, subject to approval from the government.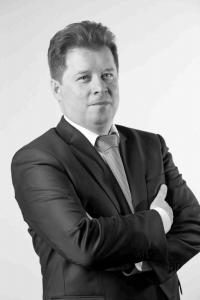 Dr Marc Schiltz
Marc Schiltz was appointed Secretary General of the FNR in 2011. As of November 2017, he is President of Science Europe, an association of major European research funding and research performing organisations. He holds a PhD in Physics and an executive MBA from INSEAD. He has been active in research and higher education for more than 20 years in several European countries and is a recognised scientist in his field of expertise. He has developed a thorough expertise in strategic research management and organisation. Under his leadership, the FNR has significantly contributed to strengthen the quality and impact of the Luxembourg research system and to build bridges with the private sector and the international scientific community.
BOARD OF THE FNR
Our Board supervises the organisation and approves the overall policies and strategic priorities of the FNR. It is appointed by the government and is composed of nine independent directors active in industry, business and the civil society. The members of the Board act in full autonomy.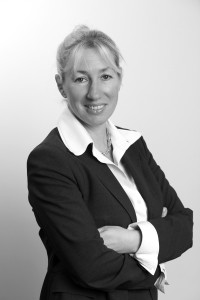 Chair of the Board
Véronique Hoffeld, Attorney-at-law, Member of the Executive Committee and partner at Loyens & Loeff. Born in 1971, Véronique Hoffeld is an attorney-at-law (Master's Degree in International and European Law, University of Paris II; LL.M. International Business Law, London School of Economics). She is a member of the Luxembourg Bar since 1996. Prior to joining Loyens & Loeff, she was as a partner at Bonn Schmitt Steichen.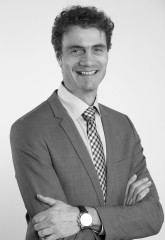 Vice-Chairman of the Board
Thierry Wolter, Member of the Executive Board and the Supervisory Board of CERATIZIT (Luxembourg). Born in 1965, Thierry Wolter holds a Master of Science in Material Science Engineering from ETH Zürich and an MBA from HARVARD Graduate School of Business Administration. He is a member of the Executive Board and the Supervisory Board of CERATIZIT since 2002, after holding various production, marketing and manager positions with CERAMETAL group. He is co-author of the book "Europe de 2012: Globalisation et cohésion sociale? Les scenarios luxembourgeois" published by Economica, Paris in 1997.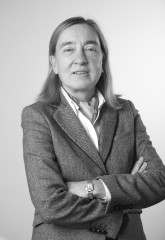 Andrée Billon, Executive Director of "Commission de Surveillance du Secteur Financier" (Luxembourg) from 2009-16. Born in 1951, Andrée Billon is an economist (Master's degree in economic sciences – business administration, University of Lausanne). Prior to joining the "Commission de Surveillance du Secteur Financier", she was Executive Director of and member of the Board of the Central Bank of Luxembourg.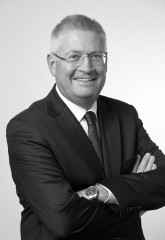 Edmond Differding, Managing Director of Differding Consulting (Louvain-la-Neuve, Belgium). Born in 1955, Edmond Differding has a PhD in organic chemistry (Catholic University of Louvain) and he was a postdoctoral fellow Fulbright Scholar at the Massachusetts Institute of Technology. He also holds a Master's Degree in Drug Design from ENSCL/University Lille II. After working as a researcher with Ciba-Geigy (now Novartis) in Switzerland, he joined UCB Pharma in Belgium, where he was successively appointed as Head Research Chemistry, Vice President Global Chemistry and Vice  President Scientific Affairs (based in Mumbai). He is presently Managing Director of Differding Consulting (Louvain-la-Neuve, Belgium), a consultancy firm specialised in pharmaceutical R&D, established in 2010.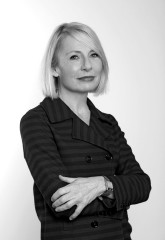 Christiane Hoffmann, Manager of Lilith Project (Luxembourg). Born in 1956, Christiane Hoffmann graduated in pedagogy at the University of Fribourg and is manager of Lilith Project, a human resources consulting firm she started in 2000. She serves as a Board member for CARE Luxembourg and CARE Deutschland-Luxembourg. Christiane Hoffmann was awarded the "Prix féminin d'entreprise" in 1996 (Fiduciaire Benoy), followed by several other awards: "Best Assessment Firm 2006", "Best HR Instrument 2007" and "Paperjam Top 10 2010 – Ressources Humaines".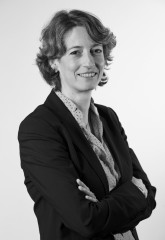 Anouk Hilger, Head of Renewable Energies, at Enovos Luxembourg S.A. Born in 1970, Anouk Hilger received her master's degree in chemical engineering and her doctorate degree in chemistry from the ETH Zürich. Prior to joining Enovos Luxembourg as Head of Renewable Energies, she held a variety of managerial positions in manufacturing, development, marketing, and sales with DuPont Luxembourg and DuPont Belgium.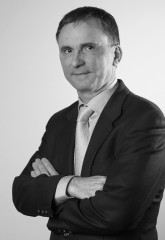 Richard Sedrani, Executive Director at the Novartis Institutes for BioMedical Research (Basel, Switzerland). Born in 1962, Richard Sedrani has a PhD in organic chemistry (University Pierre et Marie Curie, Paris) and he was a postdoctoral fellow at the University of South Carolina. He held various research positions within Sandoz Pharma AG and Novartis Pharma AG prior to serving as an interim member of the Novartis Pharma Research Management Board between 2000 and 2002. He was appointed as Executive Director at the Novartis Institutes for BioMedical Research in 2002 where he currently leads a medicinal chemistry unit focussing on the discovery of new molecules with therapeutic potential. He received the Novartis Leading Scientist Award in 1999.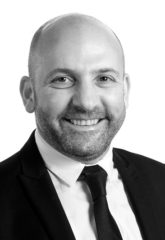 Roger Assaker is the co-founder and CEO of e-Xstream engineering, a tech company 100% focused on advanced material modelling, and the Chief Material Strategist for MSC software. He holds a PhD in Aerospace Engineering and an MBA in International Business plus several advanced technology, business and entrepreneurship executive courses from MIT & Harvard.
Ex-officio (non-voting) board members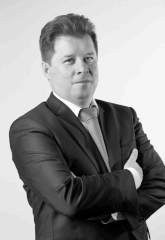 Marc Schiltz, in his capacity as Secretary General of the FNR.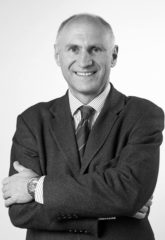 Yves Fromes, in his capacity as Chair of the Scientific Council of the FNR.
The Government Commissioner
The Government Commissioner is a civil servant who is mandated by the Minister for Higher Education and Research to attend the meetings of the Board in an advisory function. He also checks that Board decisions are compliant with legal and contractual requirements and he has the right to inspect the management of the organisation.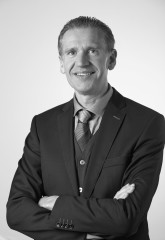 Robert Kerger, born in 1972, is a physicist (Dr rer. nat. and postdoctoral fellowship in High Energy Physics, University of Bonn). He has been "conseiller de direction adjoint" at the Ministry of Higher Education and Research since 2002 and is deputy director since September 2014. He acts currently as Vice-Chairman of Restena and Luxinnovation and Government commissioner at Centre virtuel de la Connaissance sur l'Europe and Fonds National de la Recherche. At the Ministry he is in charge of the strategy aspects of public research, the implementation of the EU framework programme at national level, OECD Science & Technology and the FNR.
SCIENTIFIC COUNCIL OF THE FNR
Our Scientific Council acts as an advisory body to the FNR. Appointed by the Government, it is composed of international experts. The current scientific council was appointed by ministerial decree in June 2015.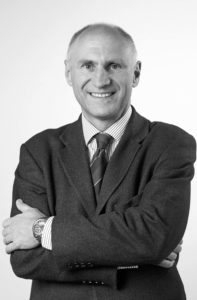 Chair of the Scientific Council
Prof. Dr Yves Fromes is a medical doctor (MD, Faculty of Medicine, Paris) and holds a PhD in Human Genetics (Université de Paris VII). He teaches Physiology at Paris Universities 6, 7 and 13 and is an associate researcher at the Paris Institute of Myology's NMR CEA Laboratory. Dr Fromes is member of the FNR's Scientific Council since 2005 and also member of the ANR and FECECT Scientific Boards. He is also a member, amongst others, of the American Association for the Advancement of Science, the New York Academy of Sciences, the American Physiological Society and the Société Française de Génétique.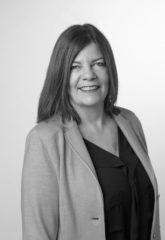 Vice Chair of the Scientific Council
Gabriele Dobenecker heads the Marketing, Knowledge and Technology Transfer group at Empa, the Swiss Federal Laboratories for Materials Testing and Research. She holds a Master in Computer Science from the University of Hamburg and spent over 20 years in IT and high tech industries.
View all Scientific Council members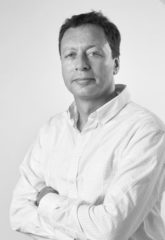 Prof. Dr Yves Cocard is lecturer in Educational and Social Sciences at the Pedagogical Universities in Berne and Lucerne. He holds a Dr. phil of the Fribourg University. Dr Cocard was a panel member of the FNR's AFR funding scheme and contributed as an expert to the FNR's Foresight Study.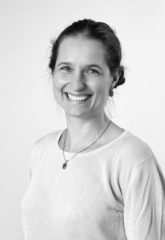 Dr Patrycja Paruch is an Associate Professor at the University of Geneva. She holds a PhD in Physics from the University of Geneva. She has been awarded with the Swiss Physical Society IBM Prize for Condensed Matter Physics as well as the European Science Foundation THIOX award for young researchers in 2005.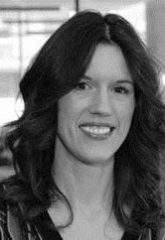 Prof. Claudine Mangen is the RBC Professor in Responsible Organizations and Associate Professor at the John Molson School of Business, Concordia University, Montreal, Canada. She holds a PhD in Business Administration from the University of Rochester, NY, USA as well as a Master's in Banking and Finance from the Ecole des Hautes Etudes Commerciales, University of Lausanne, Switzerland.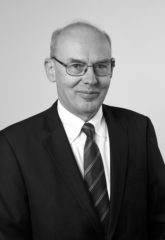 Aloyse Schoos is Chief Technology Officer in charge of new technologies, technical IPR, IT and academic collaborations at IEE S.A. He holds a Masters in Electronics Engineering from the University of Karlsruhe.
John Scheid an is emeritus professor of the Collège de France and member of the Institut de France. His work is centered on the institutions of the Roman State and mainly on the Roman religion. He holds a PhD from Strasbourg on Roman priests, and a Doctorat d'État, again from Strasbourg, on the rich documentation of a cult in the Roman suburb.
Prof Freya Baetens
Prof Dr Burkhard Stiller