Take Off: Twelve young people compete against each other and show how resourceful and creative they are in a science challenge show.
What is the show about?
In this science show, 12 youngsters aged 15-21 face tricky challenges and have to prove their cleverness and scientific spirit. In each episode, they have to master two team challenges that involve teamwork, logic and creativity. A duel will then decide who has to leave the show at the end of each episode. In the big final, only one winner can take home the prize of 10,000€!
The concept of the show is inspired by the award-winning science show Rakett69 from Estonia, which got the price of the best European educational show. Take Off will be the first show of this kind ever produced in Luxembourg.
When can you see the show?
It will be broadcasted on TV and social media beginning in January 2024: You can follow it on TV (RTL), on the web (on www.takeoffshow.lu and RTLPlay) TikTok (@takeoffshow.lu), YouTube (@ScienceLuxembourg?) and Instagram (@takeoffshow.lu).
What is the aim of the show?
One of our main goals is to portray science as being fun, cool and accessible for everyone. There are often multiple ways to solve the scientific tasks and knowledge is by far not the only skill needed.
We want to promote science among the multiple Luxembourgish communities and to create new, young and diverse role models that are capable of reaching an even broader cosmopolite audience.
Parallel to the show, educational content will be created for schools: Special explanatory videos and articles will be published via our web page science.lu to support teachers and to motivate them to repeat some of the scientific challenges in their classroom.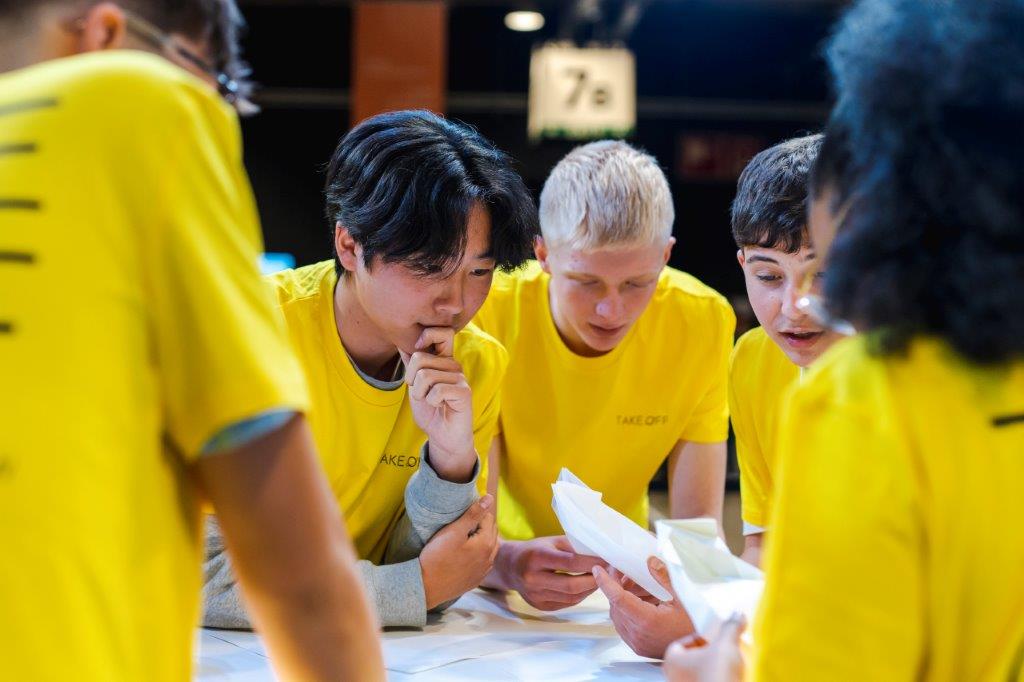 Photos by Michel Logelin, Brainplug
Related contacts
Lucie Zeches
Science Writer/Communicator
Joseph Rodesch
Science Communicator (Mr Science)