letzSCIENCE is an FNR initiative to present the research the FNR supports in augmented reality (AR). From a moon rover, to cancer cells, plasma, diatoms and more, the letzSCIENCE augmented reality app features a growing collection of AR experiences, which all connect to a research area in Luxembourg. letzSCIENCE is 100% made in Luxembourg by the FNR (content); Virtual Rangers (3D & app creation); and Studio Polenta (graphic design).
What is augmented reality (AR)?
Augmented reality is an interactive experience that combines the real world and computer-generated content. It works almost like a filter: It uses the camera in your phone and adds a visual layer.
How does it work?
The home interface of the letzSCIENCE AR app. The app is free and compatible with most smartphones (incompatible with some Android phones)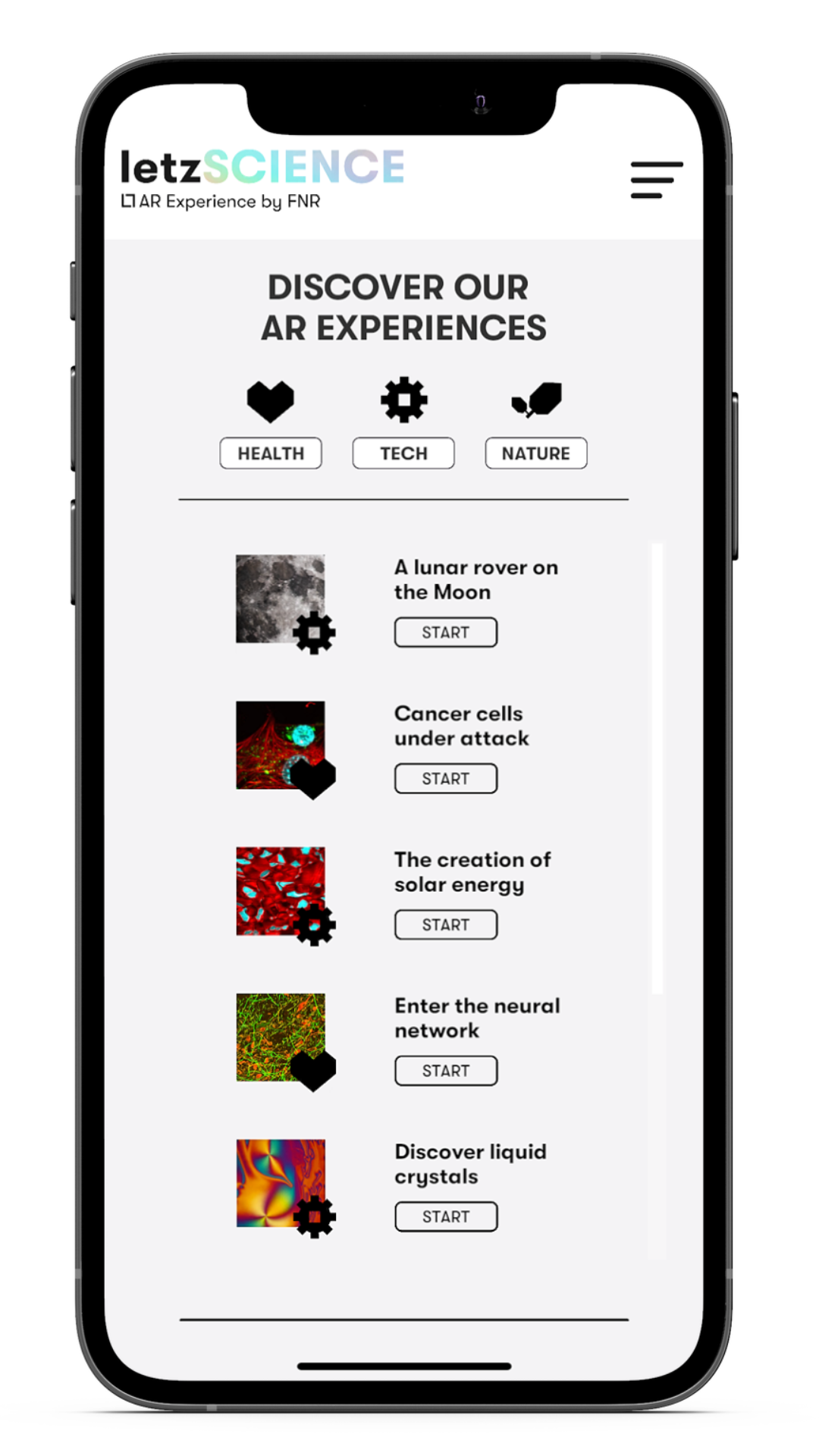 Where can I get the letzSCIENCE AR app?
Find "letzSCIENCE AR" in your app store (compatible with most new smartphones). Download the app and choose from a growing library of experiences (8 at the moment).
You can also find access to the app via the dedicated website www.letzscience.lu, where you can also read stories about research on each topic featured in the app.
What are the AR experiences about?
The AR experiences are divided into 3 categories: Health, Tech, Nature
With letzSCIENCE, you can: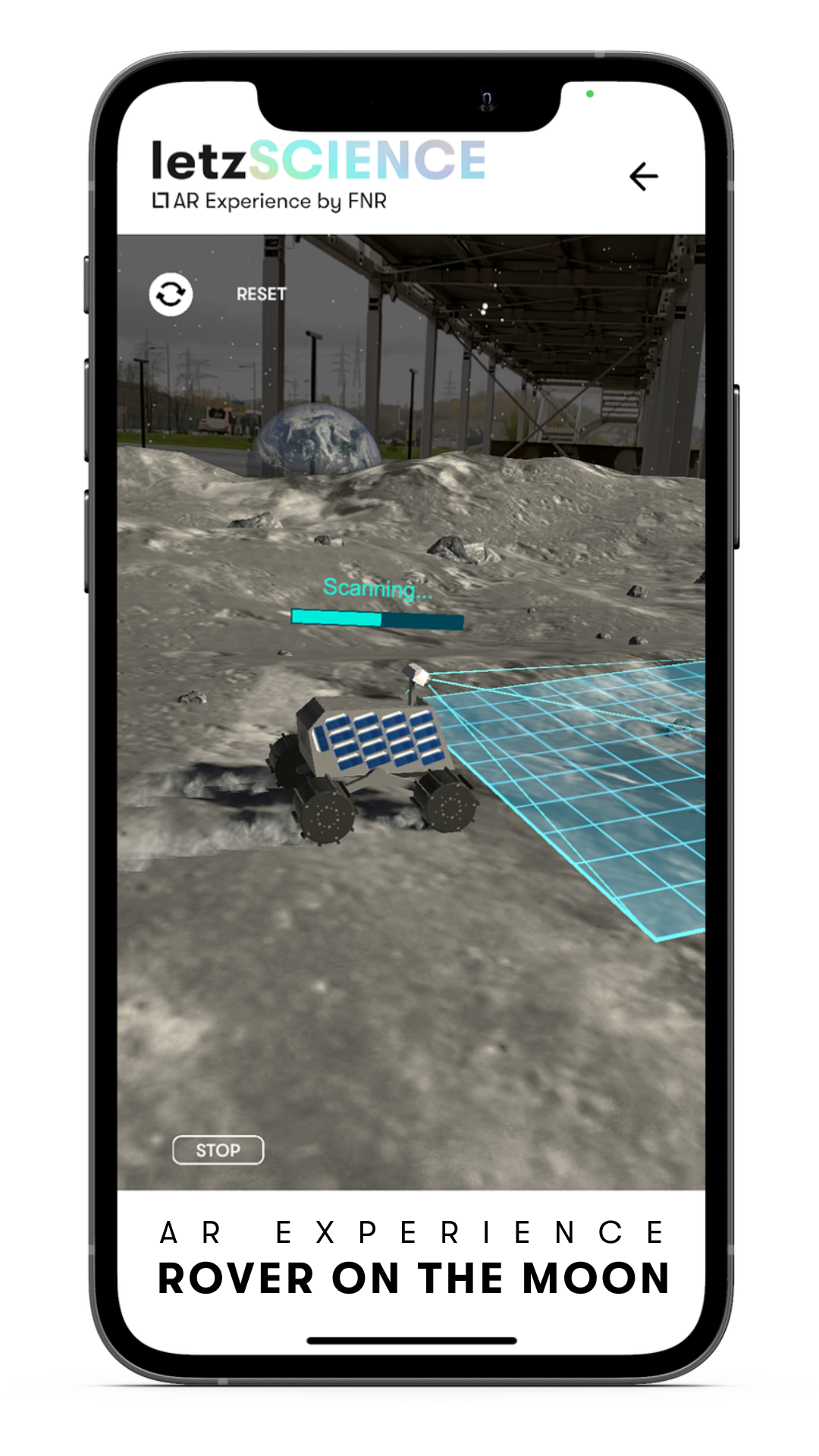 Drive a rover around the Moon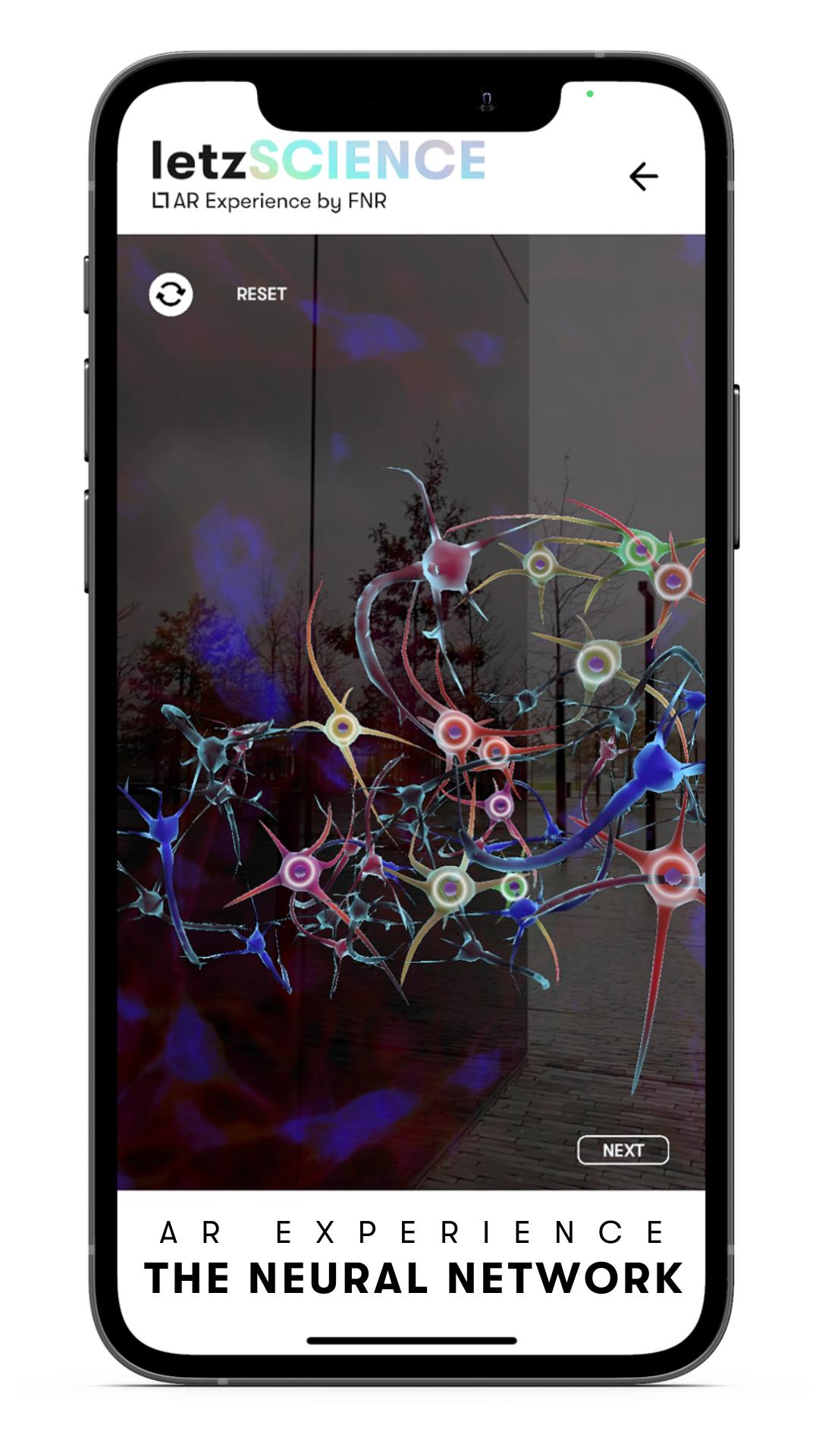 Dive into a network of neurons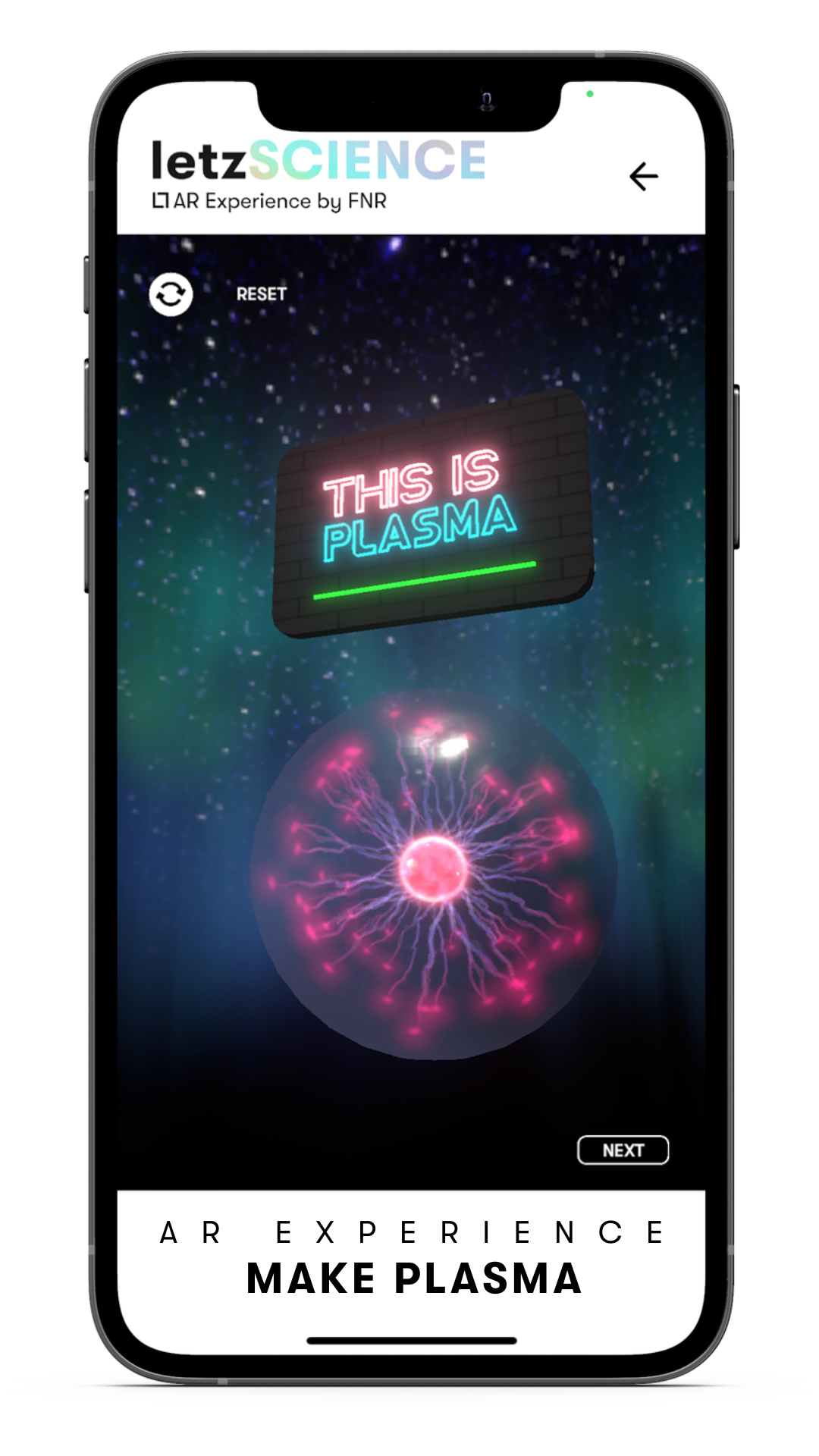 Discover how plasma is made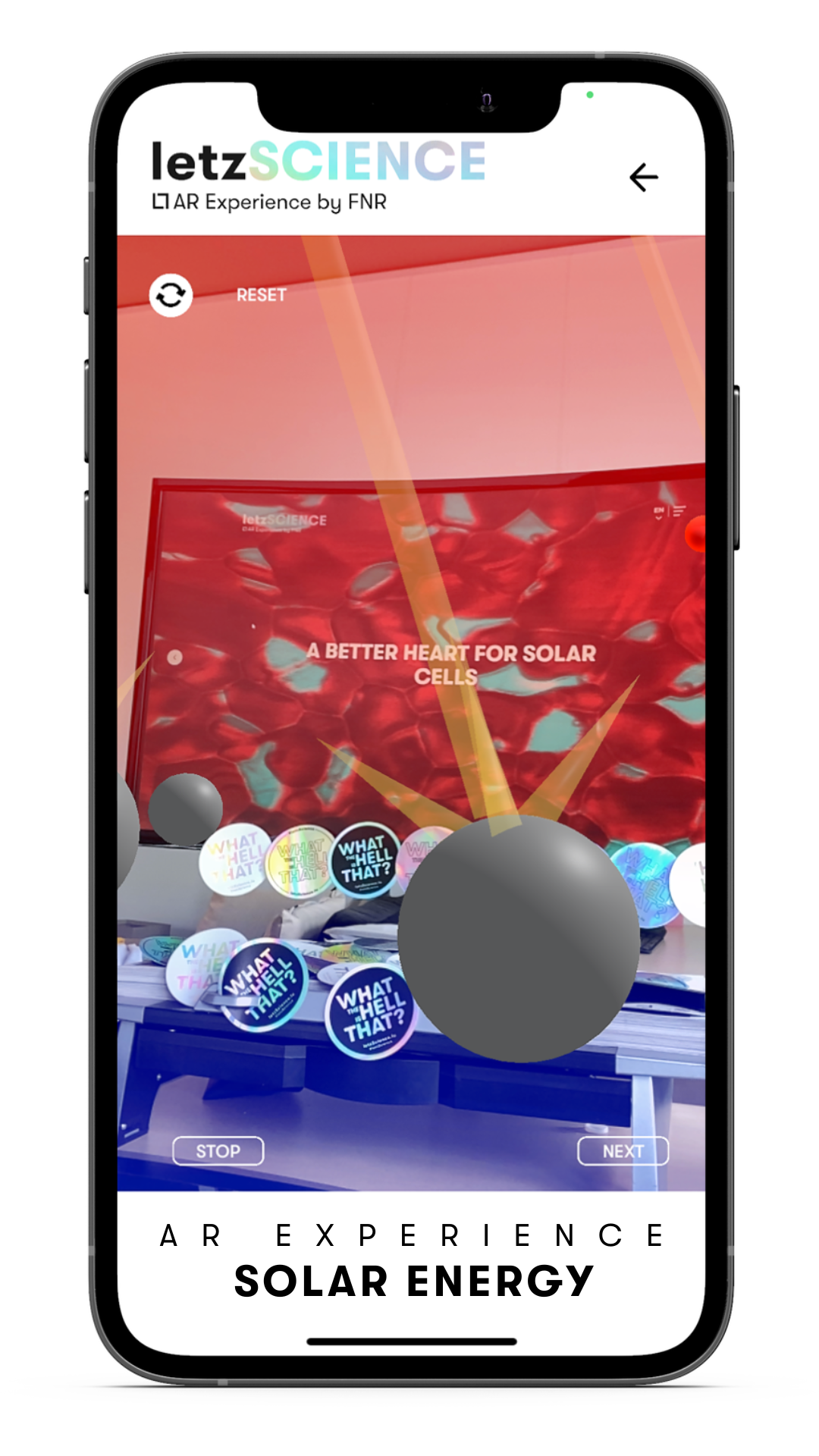 See what happens when sunlight hits a solar cell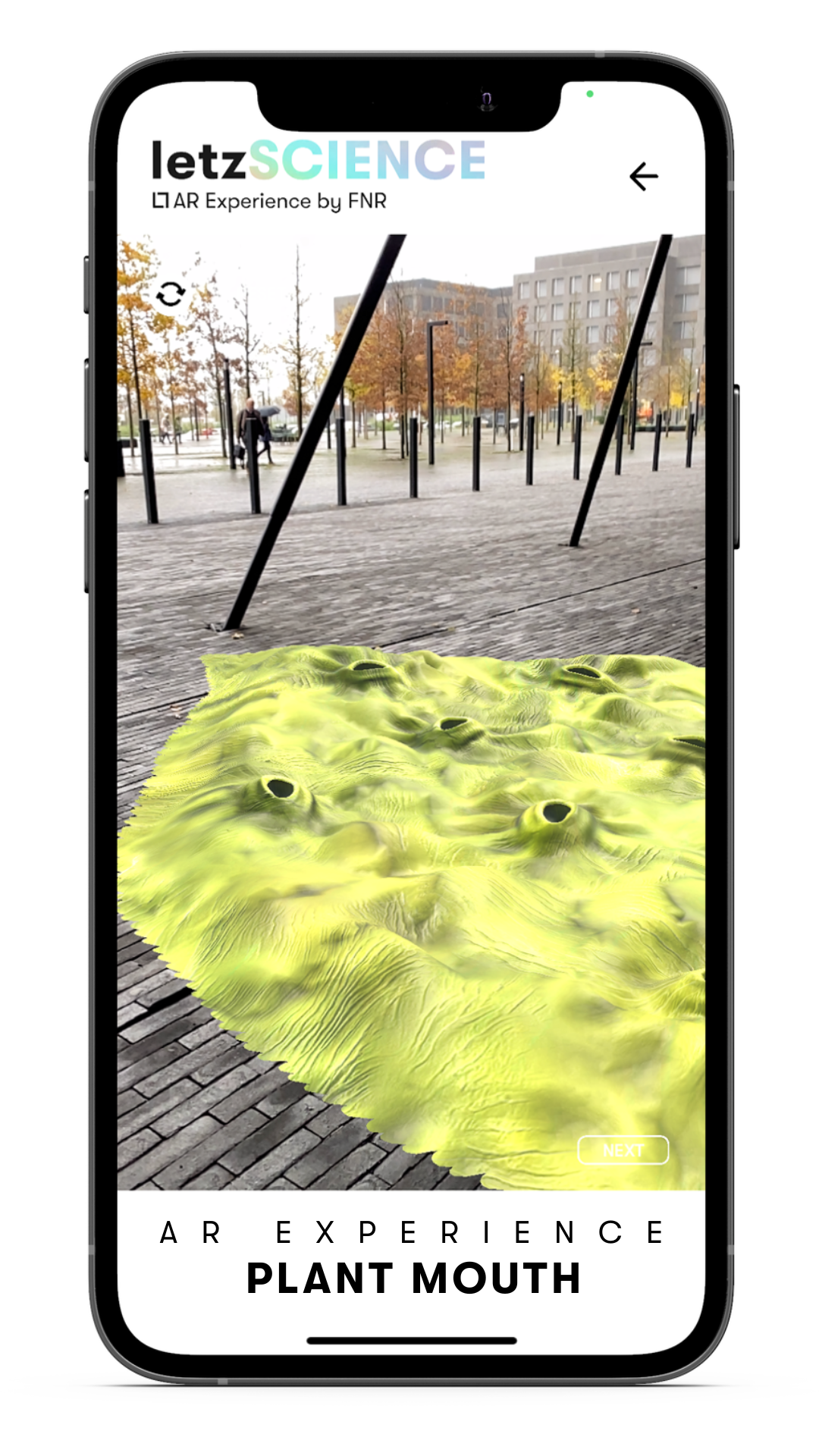 See how plant mouths work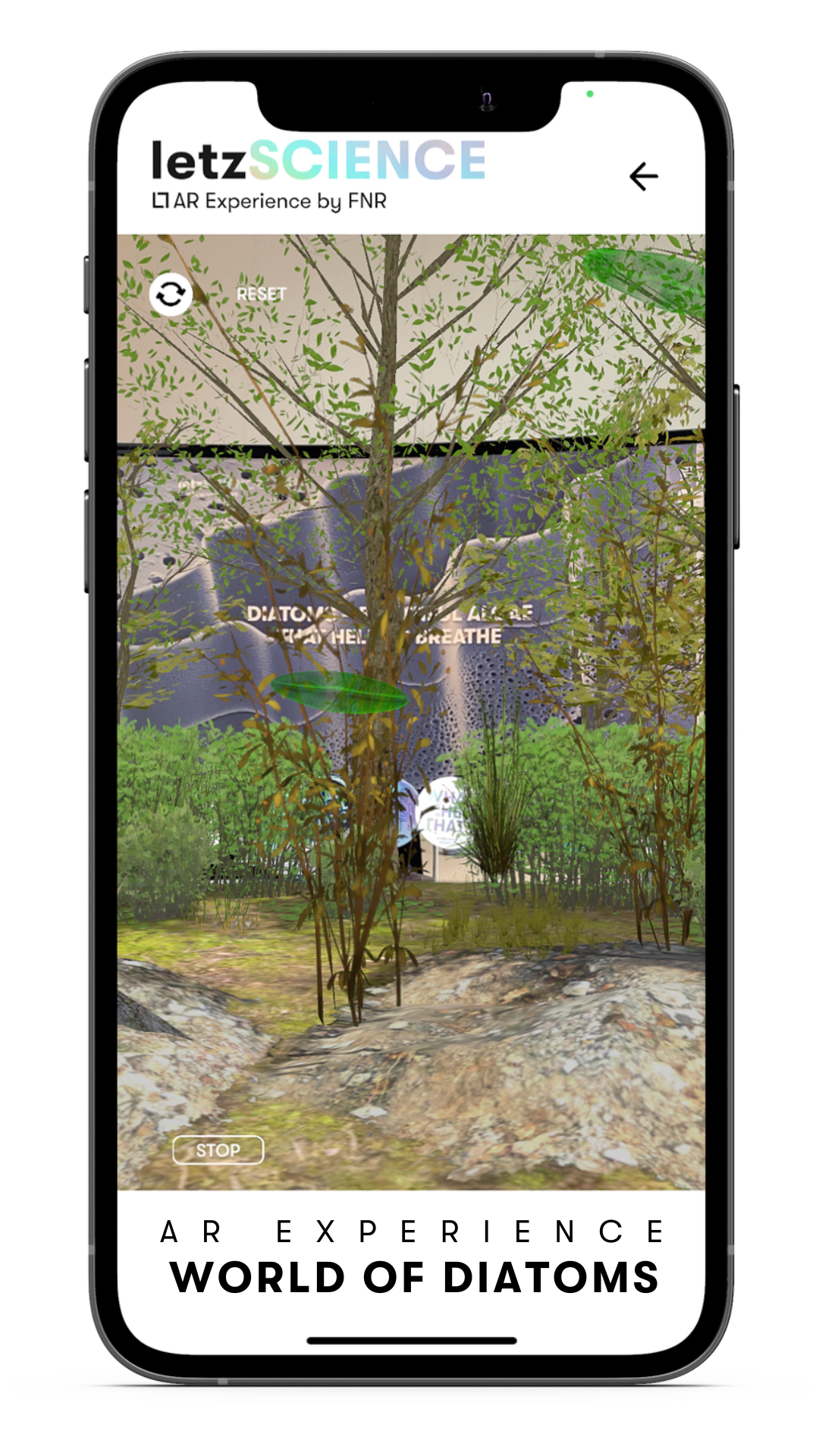 Dive into the world of diatoms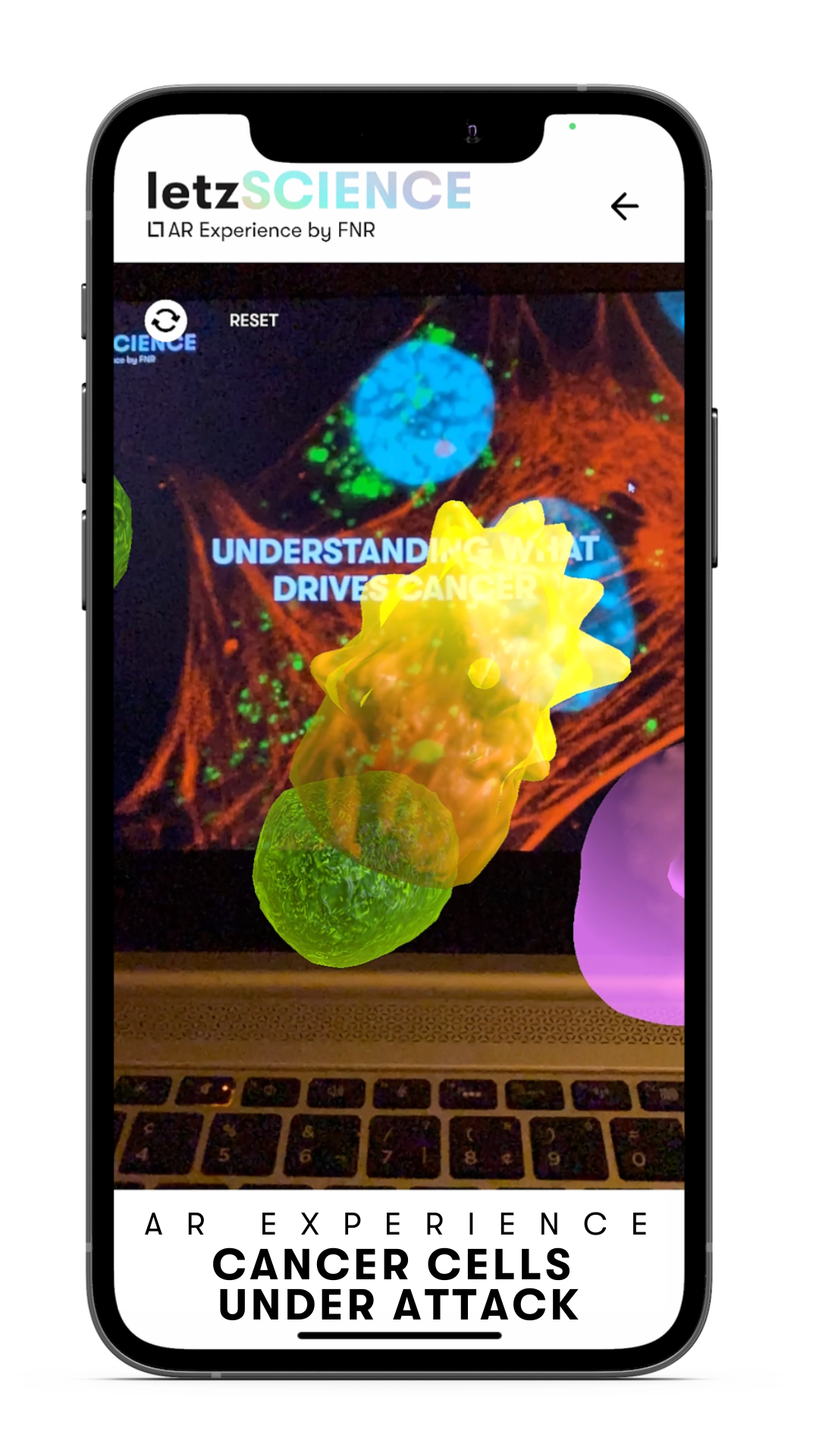 Attack cancer cells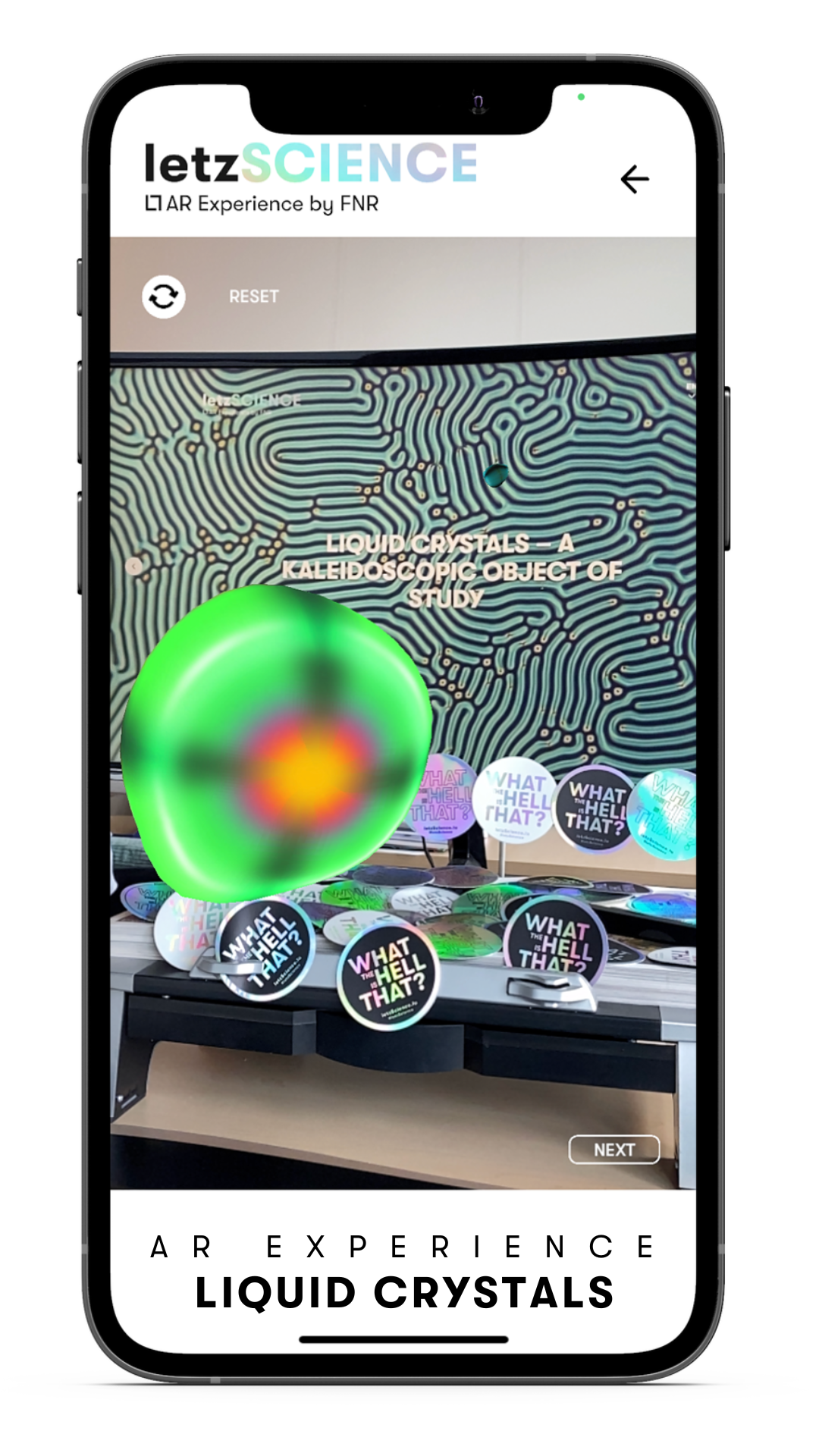 Deform liquid crystals
What is the process behind creating an AR experience for letzSCIENCE?
The first step is picking one of the many research areas where the FNR funds projects and picking a general area. From there we narrow it down until we land on something that will stir curiosity, relates to FNR funded research, and that is also possible to show in augmented reality with 3D models.
We reach out to researchers whose research will be featured and exchange with them to understand their research topic from every angle and see how much we can simplify it while staying accurate. We work closely with Virtual Rangers to define every element of each AR experience, from size to movement, sequence of actions, sounds, texture, text explanations and more.
Do you involve researchers in the process?
Yes, we always consult with the researchers whose research is featured. The experience "Diatoms" involved very close collaboration with researcher Carlos Wetzel from LIST. The 3D models of diatoms in the experience are based on 3D images provided by Wetzel, from samples gathered at hundreds of sites in Luxembourg. The actions performed by the lunar rover were planned together with a researcher at SnT / ispace and are based on his research. The network of neurons is based on an image captured by researchers from LCSB in Belval.
What are the languages?
You can choose between English, German and French.
What else can I discover?
You will see a "more info" button inside each AR experience. Here, you can read more about the topic and get a taste of some of the research happening in Luxembourg in this area. There is also a link to the letzSCIENCE website where you can read in more detail about FNR-funded research in each area.
I am a researcher and have an idea for an AR experience, what should I do?
Great! We are keen to expand the amount of topics in the app. If you think you have an idea for an AR experience, please get in touch with the FNR's Digital Communication Manager, Emily Iversen via emily.iversen@fnr.lu and register your interest.
---
'letzSCIENCE' was shortlisted at 2021 European Excellence Awards.
Related contacts
Emily Iversen
Digital Communication Manager
Didier Goossens
Head of Corporate Communication