PROGRAMME SUMMARY
The aim of the funding programme "Promoting Science to the Public" is to bring science closer to society, in particular Luxembourg's society. The scheme funds projects that allow the target audience to come into contact with science and research interactively. PSP-Classic helps:
researchers and scientists share their knowledge with school children, students and the wider public and engage in dialogue with them;
teachers, private individuals as well as non-profit organisations and foundations to lead interactive projects for school children, students and the wider public, giving them an overview of science and research and/or scientists' research methods.
DURATION
Projects should last no longer than 1 year.
FUNDING SPECIFICS
The FNR may co-finance projects from EUR 1,000 to EUR 60,000 per application – in general, EUR 60,000 is the maximum contribution that can be approved per year.
APPLICATION INFORMATION
See also..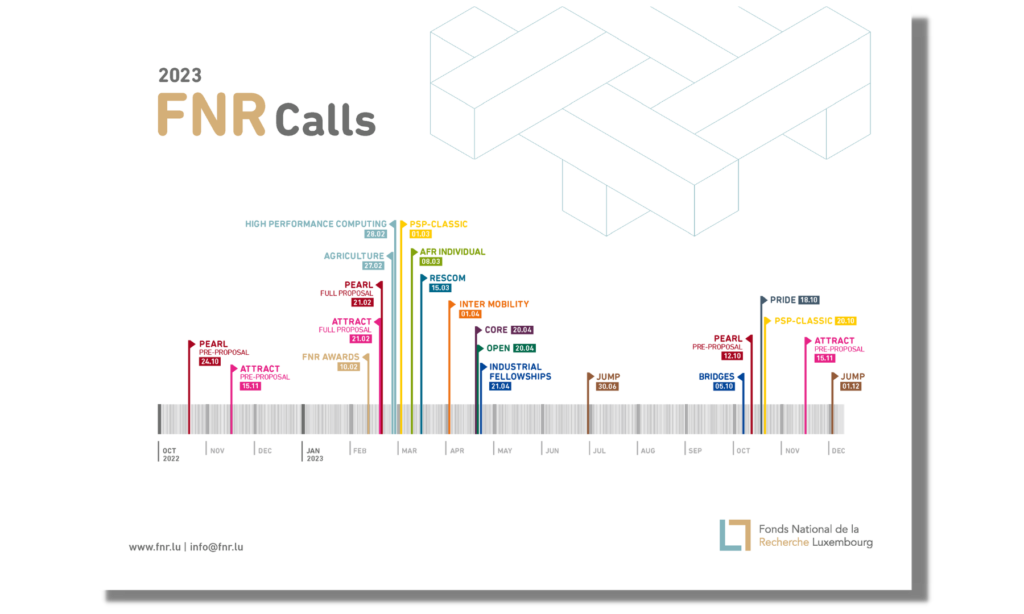 Download the 2023 calls overview as an A5 flyer with short descriptions or A3 poster with deadlines only.