On Tuesday, 8 March, the inaugural edition of the annual Science for Society Prize came to a close at a ceremony celebrating this year's laureate, the Luxembourg Science Center. The recently created Prize is an initiative of the Science for Society Foundation – under the aegis of Fondation de Luxembourg, and organised with the FNR – that rewards effective communication of credible scientific information to the general public.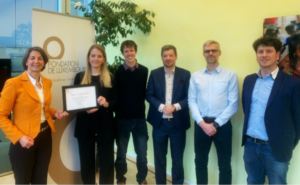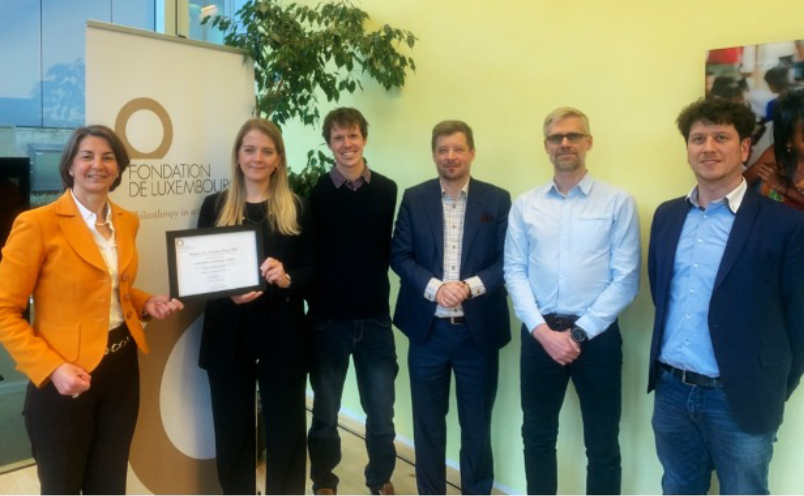 An independent jury is responsible for evaluating the applicants and selecting the winning candidate. At the ceremony, the laureate had the opportunity to present and discuss their prize-winning project: a "Coronavirus Mythbusters" video series. Produced at the height of the first lockdown, their series of 15videos sought to correct potentially dangerous fake news and present the science behind the pandemic in an approachable way.
According to Sarah Roth, Science Communicator at the Luxembourg Science Center, the format and dissemination strategy behind the videos heavily contributed to their success: "We wanted to help people understand scientific information, to explain fake news and also how to determine whether the information they had in front of them was correct. We decided to make videos since this was the format that many conspiracy theories were also using, and post them to Facebook since this was how a lot of fake news was being shared. This made our videos a lot more accessible to a wide audience, and made the information much easier to share." Ultimately, the videos received over 550,000 views.
From left to right: Tonika Hirdman, Director General, Fondation de Luxembourg, Sarah Roth, Science Communicator and Guillaume Trap, Scientific Director, Luxembourg Science Center, Marc Schiltz, CEO, FNR, Bertrand Meunier, Programme Manager, Fondation de Luxembourg, and Jean-Paul Bertemes, Head of Science in Society, FNR. The partnership between the Science for Society Foundation, the Fondation de Luxembourg and the FNR proved to be especially beneficial in administering this prize. In addition to lending their expertise, the FNR was able to help further their own objective of promoting science communication.
"While scientists are often very eager to communicate and share results with other scientists, the COVID crisis has shown us how important it is to communicate to a broader audience. There was a very high demand from the general public to figure out what science knows and does not know about COVID-19, and there was also a lot of fake information circulating. Now more than ever, science communication is extremely important," shared FNR Secretary General Marc Schiltz. Considering the success of the first edition and the continued importance of countering fake news with scientific facts, a second edition of the Science for Society Prize is planned for late 2022.