Esch-sur-Alzette, 14 January 2022 – The Luxembourg National Research Fund (FNR) yesterday signed its multi-annual agreement with the Government for the period 2022-2025. For the implementation of the activities covered by this agreement, the Government authorises the FNR[2] to make commitments up to an overall ceiling of 445 MEUR over the next four years.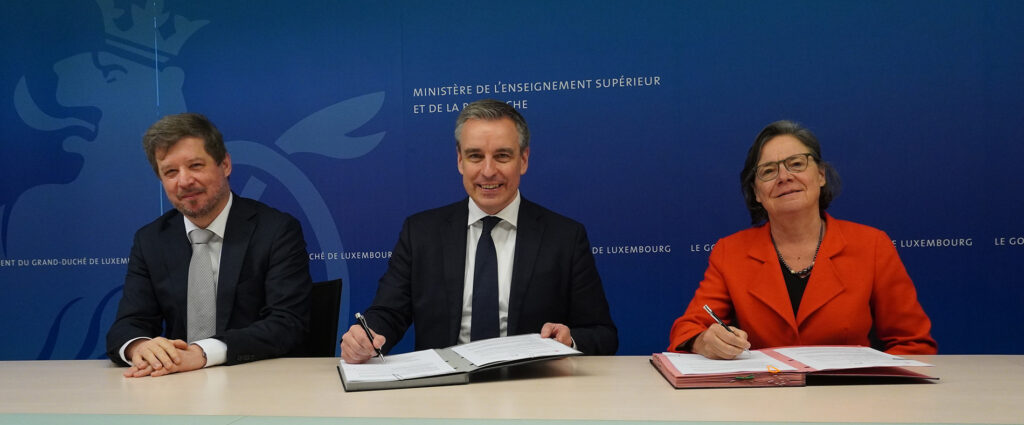 The FNR's 2022-25 strategy and action plan are part of the implementation of the National Research and Innovation Strategy for Luxembourg[3] adopted by the Government at the end of 2019.  The FNR's ambition is to invest in the development of a first-class R&I system that creates value for society.
"Society's expectations are that research should produce knowledge that, in the long term, will have a positive impact on the quality of life of people, economic diversification and sustainable development. Thus, a key element of the FNR's strategy is the integration of the needs, values, and expectations of societal stakeholders into research activities," explains Marc Schiltz, CEO of the FNR.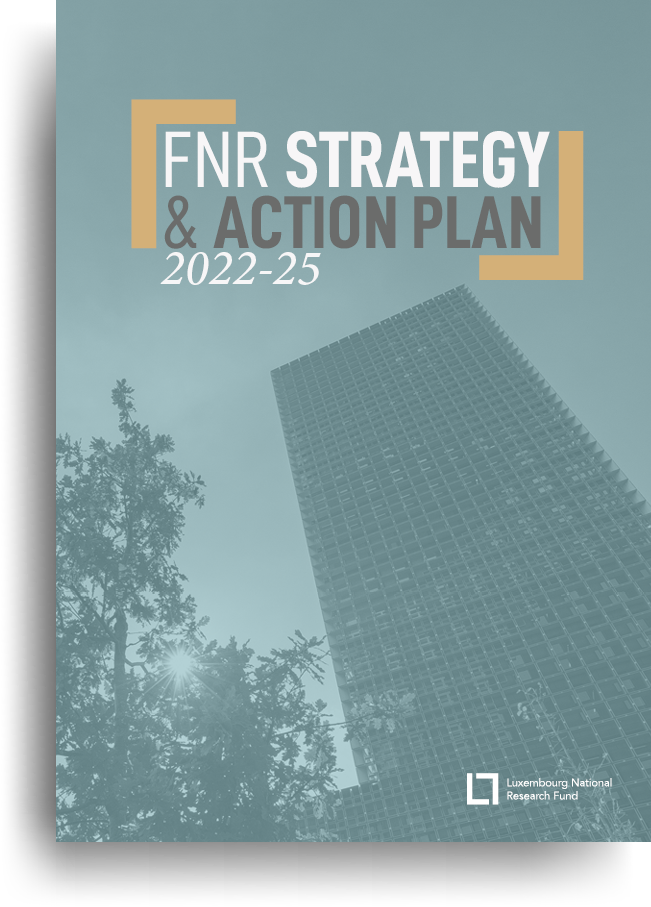 One of the main actions of the FNR's four-year plan will be to support flagship projects that bundle existing strengths of the national R&I system through the NCER framework programme. The objective is to develop concrete missions that are designed jointly with relevant societal stakeholders, following the approach of transdisciplinary research. The missions addressed will be of direct relevance to society, industry, government, health and education of the population.
Flagship projects will focus on concrete missions in areas such as:
Personalised and digital healthcare
Future Financial Technologies
21st Century Education, Training, and Skilling
Climate and Energy Challenges
Furthermore, strengthening the foundations of our national research and innovation system will remain a key priority in the coming period. The FNR will also continue to invest more in investigator-driven research programmes and international scientific collaboration. Open science and a positive research culture will also be central to the FNR's priorities.
Further actions are planned to reinforce the key role of science communication, science education and public awareness, as well as the importance of evidence-based public debate and policymaking.
At the same time, the expectations of research and society are rapidly evolving in a changing environment. The FNR will remain agile and further develop its capacity to identify emerging research trends and adapt its priorities accordingly.
"The pandemic and the climate crisis have highlighted the critical role of research and science communication. With its new strategic plan, the FNR contributes to the implementation of Luxembourg's national research and innovation strategy," says Martine Reicherts, Chair of the FNR Board.