On Wednesday, 5 April 2017, the FNR signed a Memorandum of Understanding (MoU) with the Portuguese Foundation for Science and Technology (FCT). The signature was witnessed by the Prime Ministers of both countries, Mr António Costa and Mr Xavier Bettel.
This agreement fosters the collaboration in science and research between the two nations, which both recognise that the very best research may be delivered by working with the best researchers internationally. Through this MoU, teams from Luxembourg and Portugal will conduct joint research projects in the areas as defined in the CORE programme.
The FNR will be the lead-agency in this bilateral cooperation, which means that all joint applications have to be submitted to its CORE programme (from call 2018 onward) and will be assessed based on the international "Principles for Scientific Merit Review".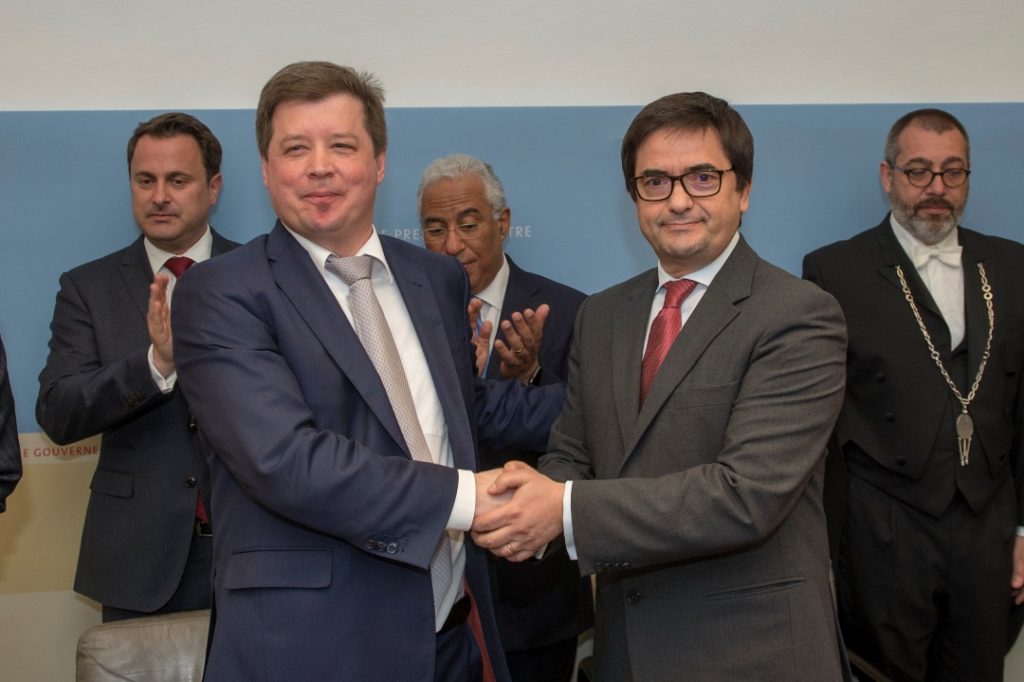 Following the evaluation, both organisations will have to agree on the funding decision. In the case of approval, FNR and FCT shall proceed to fund the Luxembourgish and the Portuguese components of successful applications respectively, in accordance with their existing financial practices.
In a statement made during the signing ceremony, Dr Marc Schiltz, Secretary General of the FNR, said that the FNR was very glad to support Luxembourg-based researchers in teaming up with outstanding scientists from Portugal. Especially as the strong ties, that exist between both countries for decades now, will be extended to science and research, for example in space, where both countries see great potential.
Dr. Paulo Ferrão, President of the Board of Directors of the FCT, is looking forward to collaborate with FNR in supporting joint research between Portugal and Luxembourg, offering the possibility for research groups to strengthen ties that have long connected both countries with significant socio-economic impact.
A dedicated FNR-FCT international cooperation programme page will be added once the first Call launches.
---
More information