New York / Luxembourg – On 21 May 2018, the Leir Charitable Foundations (LCF) and the Luxembourg National Research Fund (FNR) signed an agreement on the joint funding of a bilateral research project between the University of Luxembourg and Columbia University on the topic of Parkinson's disease research. Subject to the favourable outcome of a scientific evaluation conducted by the FNR, the LCF and FNR intend to jointly fund the Luxembourg-based part of this research project.
This LEIR-FNR INTER research project will be jointly conducted by the Luxembourg Centre for Systems Biomedecine (LCSB) of the University of Luxembourg and the research group of Professor Serge Przedborski from Columbia University.
This first-of-its-kind agreement between the LCF and the FNR was signed in New York by LCF President Margot Gibis and FNR Secretary General Marc Schiltz, in the presence of the Counsel General of Luxembourg in New York, Jeanne Crauser; LCSB Director Professor Rudi Balling; FNR PEARL Chair Professor Rejko Krüger and Columbia University's Professor Serge Przedborski.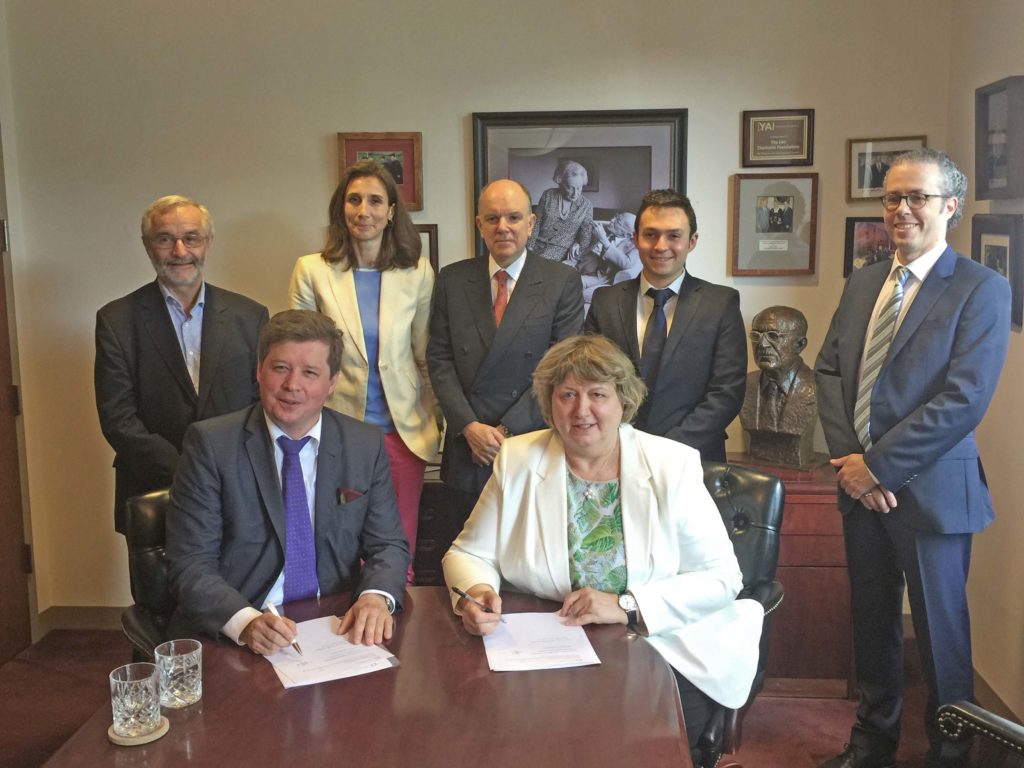 The Leir Charitable Foundations will support the LEIR-FNR INTER project for a three-year period, beginning after the scientific evaluation approval. The FNR will match the LCF grant via its INTER funding programme.
The Leir Charitable Foundations are committed to the global humanitarian ideals and interests of Henry J. and Erna D. Leir. Their work supports the advancement of high quality educational and cultural institutions, medical research and care, services for children and the disadvantaged and programs that enhance multi-cultural understanding and diversity.
The INTER programme is the FNR's main funding instrument to foster international collaboration. It aims to enable the scientific collaboration of the best Luxembourg-based research teams with the best research teams from abroad to work on joint high-profile research projects. INTER allows the FNR to initiate bi- or multilateral arrangements for project funding in conjunction with other national or international funding bodies.