From 30 July – 10 August 2020, three intriguing science images are displayed across 41 2m posters on the tram network in Luxembourg City and Kirchberg, as part of the FNR's bold new communication campaign 'letzSCIENCE'. Triggered by scanning a QR code, the images transform into an augmented reality (AR) experience. 

Every two years, the FNR commissions a survey in Luxembourg to gauge the perception and level of interest in Luxembourg's research and research actors. The most recent survey found 70% of people want to be more informed about science and research in Luxembourg. 
"It Is part of our mission to raise awareness of research in Luxembourg, much of which is funded by the FNR. We asked ourselves: How can we reach people in a new, innovative way and hope to leave an impression? How can we raise awareness of the important research the FNR is supporting in Luxembourg? – Didier Goossens, Head of Corporate Communications at FNR
"We decided to combine augmented reality with the beauty of science. To pique curiosity, we chose three striking images that make one think: 'what the hell is that?'.

"We teamed up with some talented creative professionals in Luxembourg, and out of a concept for a new type of campaign blending science communication and augmented reality grew 'letzSCIENCE': a campaign designed to be understandable for a lay audience, with a new technology, in an adapted, entertaining way. 

"For the main rollout of the campaign, we partnered up with IP / Tramedia, who from the start were eager to help make this pilot campaign a success – something connecting everyone involved in the project."  – Emily Iversen, Digital Communications Manager at FNR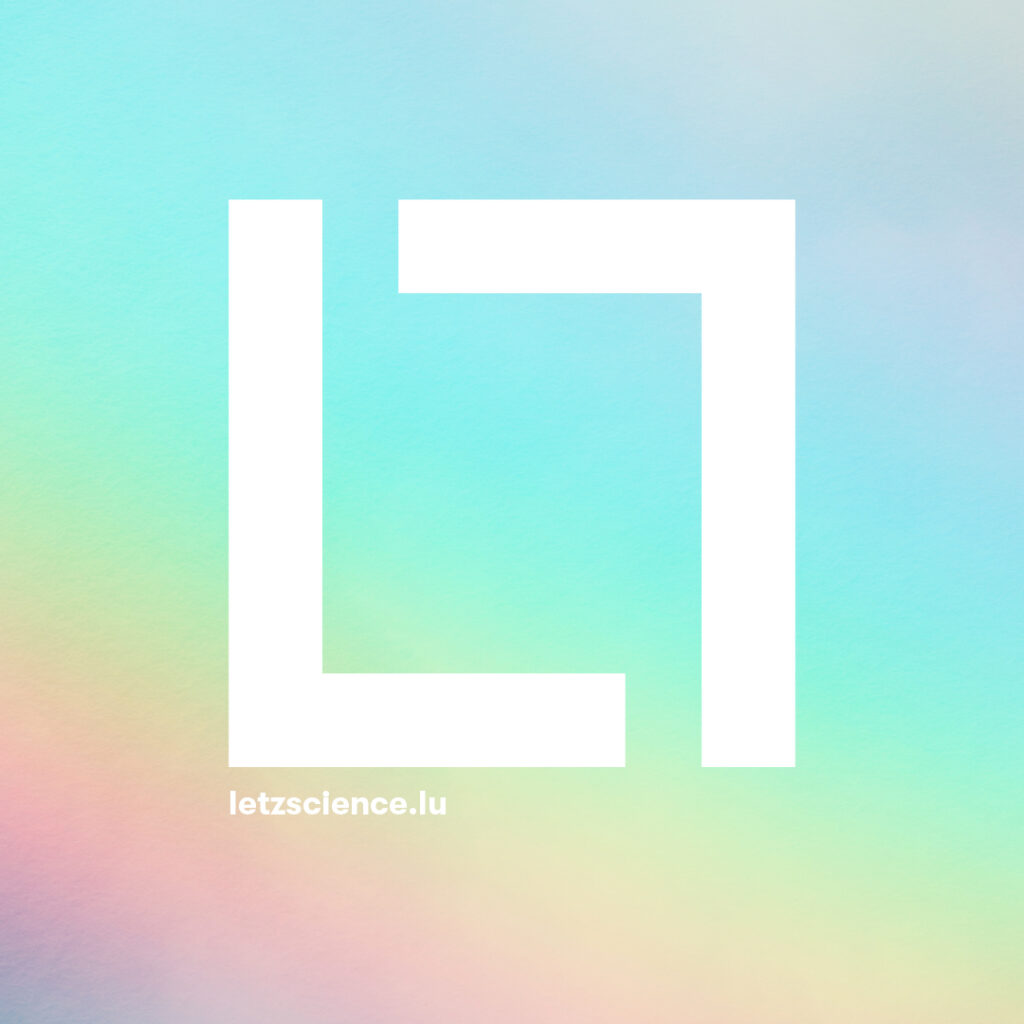 The bold graphic identity of the campaign (STUDIO Polenta) is underpinned by a flowing palette of hologram colours, reflecting the diversity of research topics in Luxembourg. Viewers of the AR experiences, created by Virtual Rangers, are invited to discover more on the dedicated mini site letzscience.lu (Cropmark). 
The letzSCIENCE campaign is live on 41 displays across the 11 stops on the tram network in Luxembourg City and Kirchberg from 30 July – 10 August 2020. The campaign includes promotional street events are on Saturdays, 1 and 8 August 2020, on the corner of Grand Rue/ Rue des Capucins in Luxembourg City, in front of ING, featuring the three experiences, a science memory game, and campaign giveaways.   
Read more about the campaign on letzscience.lu
Stephen Korytko (advertising consultant); STUDIO Polenta (graphic design); Cropmark (web design); Virtual Rangers (augmented reality). Special thanks to Luxvisual for the flexibility in the production of the AR posters.