To raise awareness of FNR-supported research in Luxembourg, the FNR returns with the campaign letzSCIENCE, where Luxembourg research topics can be discovered in augmented reality! The topics chosen for this edition: cancer research, solar energy, and space. Get the free letzSCIENCE AR app now and start discovering science in augmented reality.

A tool to present Luxembourg research in an innovative, interactive way
The first campaign in Luxembourg to blend traditional 'postering' with AR technology, the letzSCIENCE experiences are meant to stir curiosity among viewers – by learning about a research topic, or scientific phenomenon in an augmented reality experience, letzSCIENCE aims to get people thirsty for more information about the research behind the augmented reality experiences.  
In addition to an interactive experience, each AR experience features an overview of selected research projects and groups in Luxembourg – the full stories can be discovered on the dedicated website letzSCIENCE.lu. 
How it works
Head to your app store and get the free letzSCIENCE AR app
Direct link for iOS: https://bit.ly/letzSCIENCEiOS 

Direct link for Android: https://bit.ly/letzSCIENCE_android
The app is available in EN; DE & FR.
What can I discover in the letzSCIENCE AR app?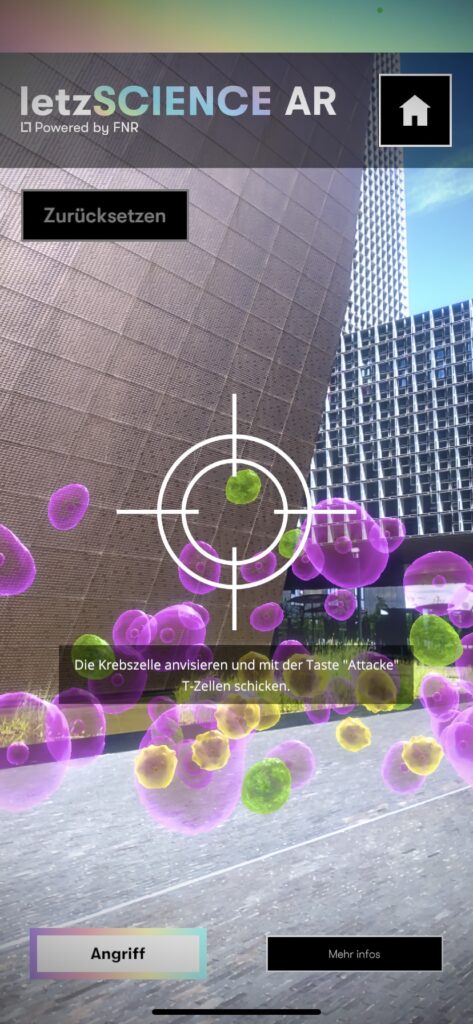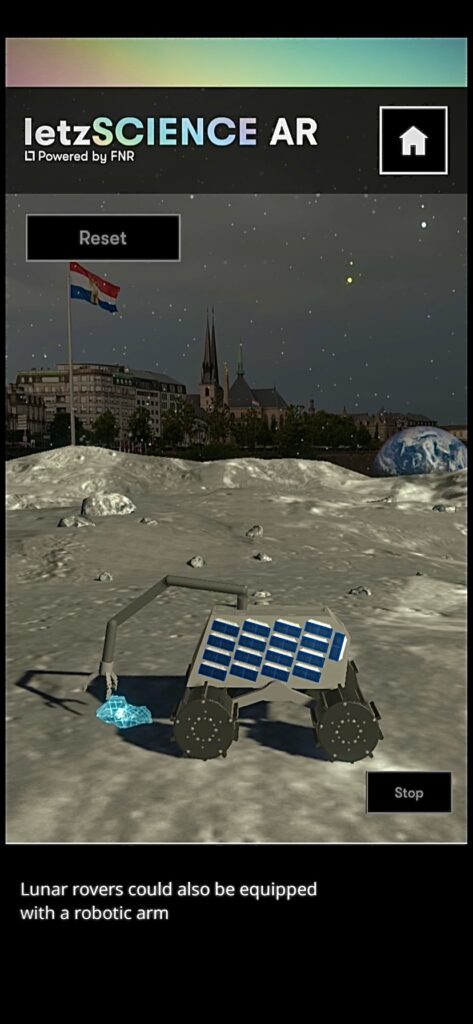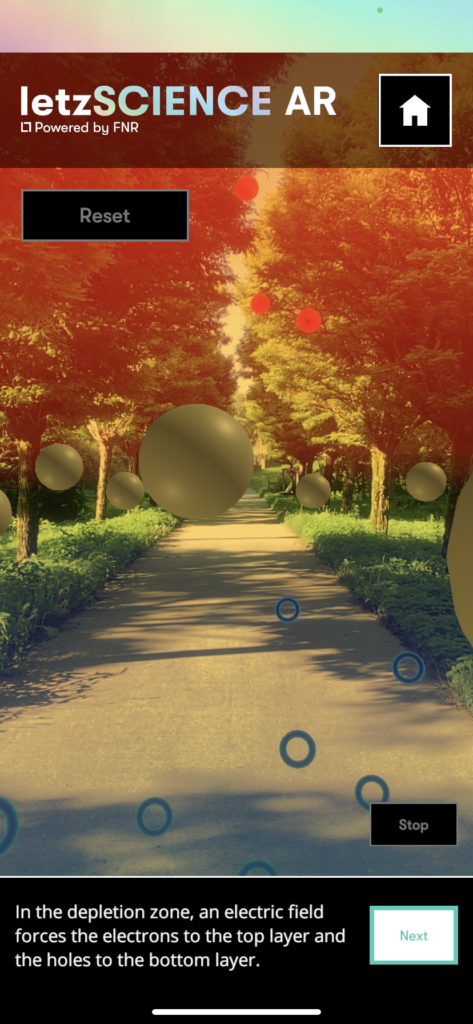 Why create an app for letzSCIENCE?
The first edition of letzSCIENCE took place in August 2020. For the first edition, we wanted to test our concept and see how people in Luxembourg would respond to science in augmented reality. It was too soon for an app, therefore we used a 'Web AR'. As Web AR runs over the browser, we were very limited in what we could include in our AR experiences.  
The first edition was a success, so now letzSCIENCE returns with bigger and more immersive AR experiences! This is only possible in the form of an app, where the AR possibilities are almost endless.  
letzSCIENCE will continue and over time we will build up a beautiful library of immersive augmented reality experiences that provide a glimpse of the important topics researchers in Luxembourg are working on, with FNR support.