The Fulbright Program gives young researchers the opportunity to embark on an international research stay. Chemistry researcher Jean Haler spent one year as a postdoc at the Florida International University. We speak to the Luxembourg national about how the experience broadened his horizon and why he highly recommends other young researchers to benefit from the opportunities a Fulbright exchange offers.
Where did you go as part of your Fulbright stay?
"I joined the research group of Prof. Francisco Fernández-Lima at the Florida International University (FIU) in Florida as a post-doctoral researcher from October 2018 to October 2019."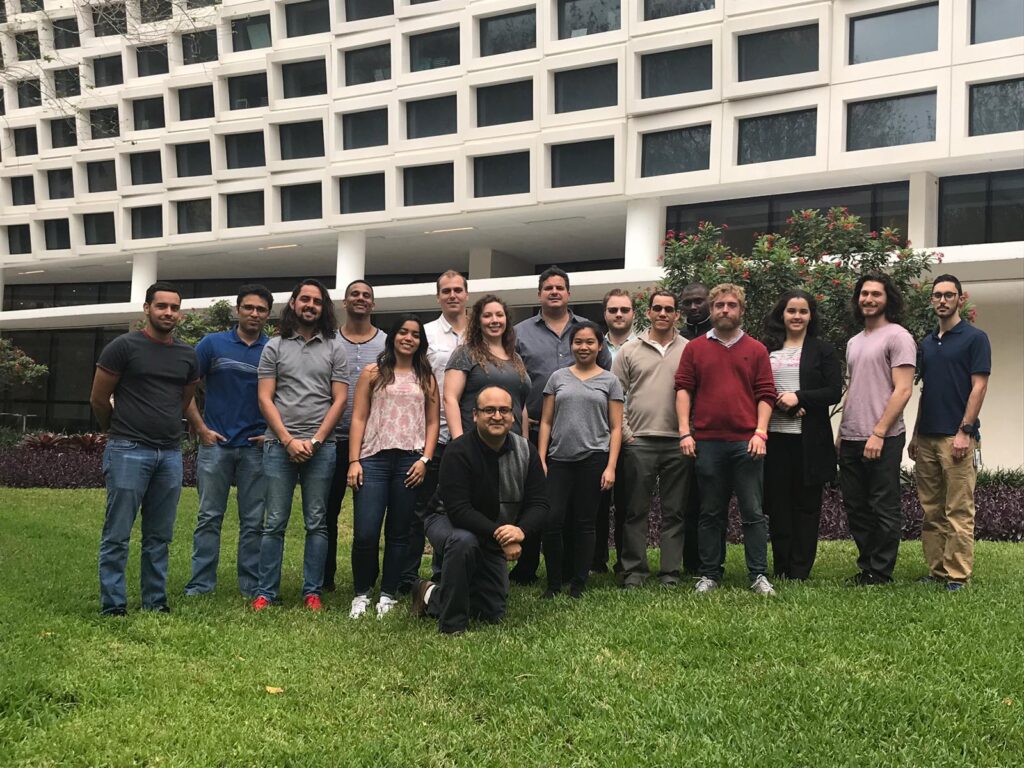 What is your field of research?
"My field of research is analytical and physical chemistry. More precisely, I am working in mass spectrometry, coupled to different gas-phase and liquid-phase separation techniques. I have been working on many different types of molecules such as synthetic polymers and biomolecules (proteins, peptides, lipids…) to identify molecules and to understand their structural complexities."
Why did you decide to apply for a Fulbright scholarship?
"After my doctorate, it was a dream of mine to do post-doctoral research at a US laboratory to get to know a different research environment, and to broaden my horizon both professionally and personally. I naturally applied for a Fulbright scholarship as the Fulbright program is the largest and most renowned program for promoting educational exchange with the United States.
"Its prestige and competitiveness are highly valuable assets on a CV. The Fulbright program also organizes enrichment seminars where you get to meet Fulbrighters from all over the world. These are incredible opportunities to share our home country's values and to enrich our understanding of the other exchange countries."
What were your first impressions when you began your stay at Florida International University (FIU)?
"I was really excited to live in the United States for 1 year and to begin working in the laboratory. I was happy to get to know my new colleagues, work on new instruments, and to explore the state of Florida.
"One of the first things I noticed was the immense franchise built around universities, with many different activities and student communities working together to create an active campus life. Campuses are like small cities, with restaurants, post offices, banks, sporting fields, museums.
"Another point which stood out for me, was the openness and kind-heartedness of people. Many times, I was drawn into conversations with total strangers, telling me their own stories, their links to Europe, their opinions on different topics or simply giving me tips for visiting the area."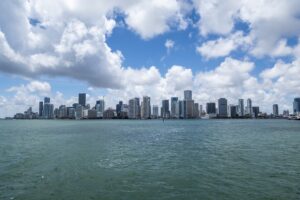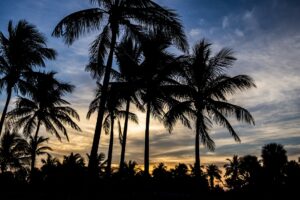 Your Fulbright stay strengthened your CV and thus helped you secure a Postdoc at LIST, while you were still on your research stay. In which group are you now based and what is the focus of the research you are working on?
"At the moment I am working in the MRT department in the Molecular Analysis group of Dr. Gilles Frache in the Advanced Characterization Platform. My postdoctoral project is part of the large Goodyear-LIST partnership. It focusses on the characterization and chemical identification of raw materials for tire development using the coupling of chromatographic and mass spectrometric techniques."
What would you say to encourage other young researchers to apply for a Fulbright scholarship?
"My exchange year was just amazing. I was able to acquire new competences and skillsets, and it created many opportunities for cultural and professional exchange.
"For example, the Fulbright organizes seminars during the exchange year, where Fulbrighters from all over the world, from different backgrounds and different areas of expertise come together to discuss a specific US-related topic. Fulbright creates a huge opportunity for an immense cultural exchange.
"The Fulbright program is also very prestigious and well-known around the world so it is a highly valuable asset on a CV. Moreover, Fulbright provides great administrative support to set up and organize your stay (VISA, US healthcare, social security or housing information…), and to assist you with any questions, enquiries, or even preventive steps to take ahead of potential natural disasters (e.g. hurricanes).
"I highly encourage young researchers to apply for a Fulbright scholarship, to broaden their horizon, to create their own opportunities and to explore their dreams. Don't be afraid to share your own story, culture, typical dishes, which you will find very rewarding and heartwarming."
What did you take away from this experience?
"The Fulbright program allowed me to perform research in the USA, which indeed allowed me to open new avenues of collaboration for the future. Working in the USA inspires the idea that everything is possible, as long as you try and don't hesitate to act, ask for help, or initiate new collaborations.
"Aside from the research collaborations with other laboratories, I also participated in several conferences which helped me expand my professional network. Obviously, my CV strengthened by my Fulbright scholarship, helped me to find and secure my post-doctoral position at LIST.
"The Fulbright program also allowed me to act as cultural and academic ambassador of Luxembourg, which was an amazing opportunity to increase my own awareness of our values and share them with many other people from all around the world.
"Aside from my professional growth, this exchange year was also incredibly enriching from a personal standpoint. It allowed me to acquire new perspectives on many different topics and a better cultural understanding, as well as new friendships.
"Miami being a very diverse and culturally rich city, with communities from all over Latin America and the Caribbean, the cultural exchange with my colleagues and new friends was formidable. The city of Miami and the cities around Miami organize many cultural events where you can immerse yourself in culinary, musical, and artistic specialties from all the different countries. It was an immense opportunity to meet and talk to people from all over the world, to get to know their ideas and motivations, as well as their (personal or national) history from their own viewpoints.
"I believe even more strongly than before that we can promote a better understanding and appreciation of the similarities and differences of people throughout the world through such exchange programs."
"I also hope that I can contribute to bringing the above-mentioned openness and kind-heartedness of American people to Luxembourg. We shouldn't be afraid to share our own stories, the different countries' histories, values, and habits, which is very rewarding and heartwarming."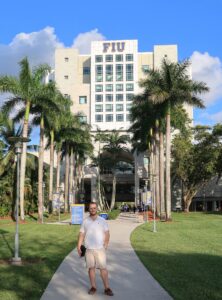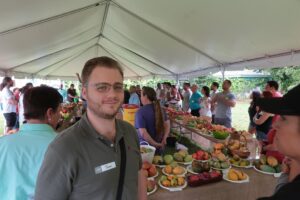 About the Fulbright program – next deadline 1 December 2020!
In November 2017, the FNR signed a Memorandum of Understanding (MoU) with the Fulbright Commission for Educational Exchange between Belgium, Luxembourg, and the United States of America. The Fulbright Program is the flagship scholarship programme promoting international exchange between the United States and over 160 countries worldwide. It fosters and promotes academic excellence and cross-cultural exchange.
Through this MoU, the two organisations will co-fund grants for research visits of Luxembourgish pre-doctoral (PhD students), post-doctoral and senior researchers at US academic institutions within the framework of the prestigious Fulbright Awards programme.
Benefits include a monthly stipend, a travel allowance, sickness and accident insurance, J-visa sponsorship, pre-departure orientation and in-country programming (e.g., Gateway Orientations, Fulbright Enrichment Seminars), membership in active Fulbright alumni networks, etc.