Science has no gender, but it is an undeniable issue that the gender of scientists can have an impact on the development of their scientific career. We find ourselves making assumptions about gender, based on the scientific domain, or the level of seniority. Do you assume the gender of this scientist based on their profession, or maybe based on their experiences? We present: A scientist in the field of telecommunications engineering.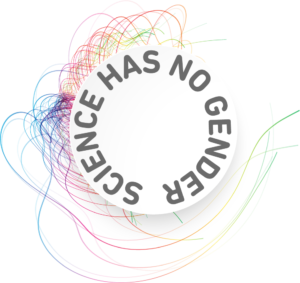 Age: 38

Seniority: Senior R&T Associate, Project PI
What do you investigate?
"I research, design and develop communication systems, and investigate emerging network technologies, such as 5G, and Internet of Things (IoT) to support data exchange in different application domains. In addition, I design scheduling algorithms (to decide which device transmits, and when); routing strategies (to plan the end-to-end path the data follows from the source to the destination); optimisation of communication protocols, based on system requirements."
Ultimate goal of your science?
"The ultimate goal of my research is to make communication systems work better, ensure that they can exchange the information at the right time, with the expected Quality of Service (delay, throughput, reliability). The IoT paradigm has revolutionized the way we live and work by means of a wealth of new services, based on seamless interactions between a large amount of heterogeneous devices.
"The advent of 5G, with integrated space technologies, holds the promise of providing a truly ubiquitous, reliable, scalable, and cost-efficient connectivity solution. Thus, the subject of my research activities is going to have a big societal impact, for instance improving communication means for public safety, and disaster management; environmental and socio-economic impacts, by providing new smart farming applications, which allow efficient irrigation, and spreading of fertilizers at the right time. Those are only few examples, among many others."
Highlighted scientific discoveries
"At the time of my PhD, I was among the first to propose a technically-viable communication architecture able to support the stringent energy and connectivity needs of emerging IoT applications (i.e., low-power, highly reliable, Internet-enabled). The journal paper summarizing the finding has been highly cited, and as of September/October 2017, it was ranked among the top 1% of the academic field of Computer Science . The proposed protocol stack was adopted by the Internet Engineering Task Force (IETF), with the creation of a new Working Group, 6TiSCH: this confirms the impact of the work in the standardization area."
Thinking about the time from University to now, have you ever been treated differently because of your gender? Or maybe found yourself being the only person of your gender in the room? Were/are you the only man/woman in your class, group or lab? If yes, how did you deal with this situation, or what did you think? Did it discourage you or make you feel even more motivated to continue?
"I studied Telecommunication Engineering, and was one of the few people of my gender in the class during the Bachelor Degree. During the last years of the Master Degree, I ended up being the only person of my gender in a class of 10 students.
"It was sometimes strange, but it never demotivated me, on the contrary, I was even more motivated to go further, and to achieve what I wanted. At University, one Professor liked to make jokes about people of the opposite gender and this was not a comfortable situation to be in, especially when you are the person of that gender in the class. Everyone knew about this Professor attitude, but nobody challenged it .
"While doing the PhD, Professors of the opposite gender supervised me, they were all very kind, and they motivated and supported me, never giving me the feeling that I could not achieve what a person of the opposite gender could do. On the contrary, they were underlining that they were also learning a lot, by working with me."
If you have children, have you ever been in a situation where certain expectations from your peers changed after/because you have children, or felt excluded in any way?
"Yes, I am happy to be a parent of three children. It happens sometimes to not be invited/involved in some after work activities, because colleagues were assuming I could not join due to my family duties. While there are several challenges to overcome, I do, try my best to combine family obligations and my career: I kept in building new projects, and setting up new collaborations with academic, and industrial partners.
"Actually, having to take care of kids, and being constantly in in situation to find the right compromise for the happiness of everyone, does help. Indeed this has helped me in knowing how best to handle collaboration and project consortium and to find agreements amongst all involved parties."
This scientist is Dr. Maria Rita Palattella (S'04, M'07, PhD'11), a Senior R&T Associate at the Luxembourg Institute of Science and Technology (LIST) in the Environmental Research and Innovation (ERIN) department. She is leading the work on the design of innovative 5G communication systems and network architectures for environmental monitoring, precision agriculture, and natural disaster management applications. She investigates means of efficiently integrating IoT (Internet of Things), EO (Earth Observation), and SATCOM (satellite communication) technologies.
Food for thought: Did you expect this scientist to be a man, or a woman? If you thought one or the other, what were your reasons?
More in the 'Science has no gender' series (more to follow!)