The FNR Science Image Competition aims to show the beauty of research and science outreach in Luxembourg. FNR ATTRACT Fellow Anupam Sengupta's 'the bubbly oil' is one of the awarded images in the Object of Study category 2022. Learn more about this fascinating liquid crystals image and the science behind it.
Liquid crystals come in many different phases, colours and shapes. They are useful in just as many different ways – from LCD screens, make-up and mood rings, to functions in the human body just to name a few.
This striking image that resembles a funky maze in fact shows chiral textures formed by liquid crystals. Co-existing bubbles and streaks have formed because the liquid crystals are oriented upright against the confining surface. The blue 'streaks' are an average of ~5 µm – same size as a red blood cell!
Chiral vs other liquid crystals
This shape of liquid crystals 'chiral' can be found in all aspects of physics, chemistry, biology, or mathematics, to name only a few examples. They are called 'chiral' due to their lack of symmetry. Chiral liquid crystal phases are found in many biological systems and execute key physiological functions in the human body – they for example play a role in how our bodies handle cholesterol. This phase is often also called the cholesteric phase, as it was first observed in cholesterol derivatives.
Liquid crystals in research
Liquid crystals are a focus in a range of research fields, especially in fields related to physics. This image was taken by Anupam Sengupta the University of Luxembourg, so imaging the liquid crystal's chiral phase was between crossed polarizers.
Using a cross-disciplinary approach, Anupam's team studies biological processes and systems under changing environments, with a particular focus on the role of geometry, order and topology in living matter. The team wants to uncovering the secrets of how the smallest of living organisms regulate our health and happiness – looking at liquid crystals helps the scientists to take an in-depth look at the world around us.
"Restructuring of microbial networks due to anthropogenic factors can have significant implications for global biogeochemical cycles, microbiomes associated with plants, animals and humans, and ultimately, of the entire ecosystem spanning multiple scales. In my lab, we have started to track these dynamical processes systematically through a combination of experiments and data-based modelling," Prof Dr Anupam Sengupta explains.
WORD FROM THE JURY
An international jury selected the winning photographs, images and videos, based on their aesthetic quality and their aptitude to inspire and fascinate, to convey or to illustrate knowledge, to narrate a story, to engage the public to explore a new universe.
The jury loved the pop art style – think of Keith Haring –of this picture, which turns out to be liquid crystals. An aesthetically beautiful and mesmerizing piece of photography!
About the FNR Science Image Competition – discover the exhibition!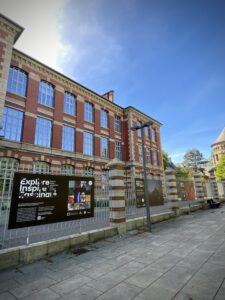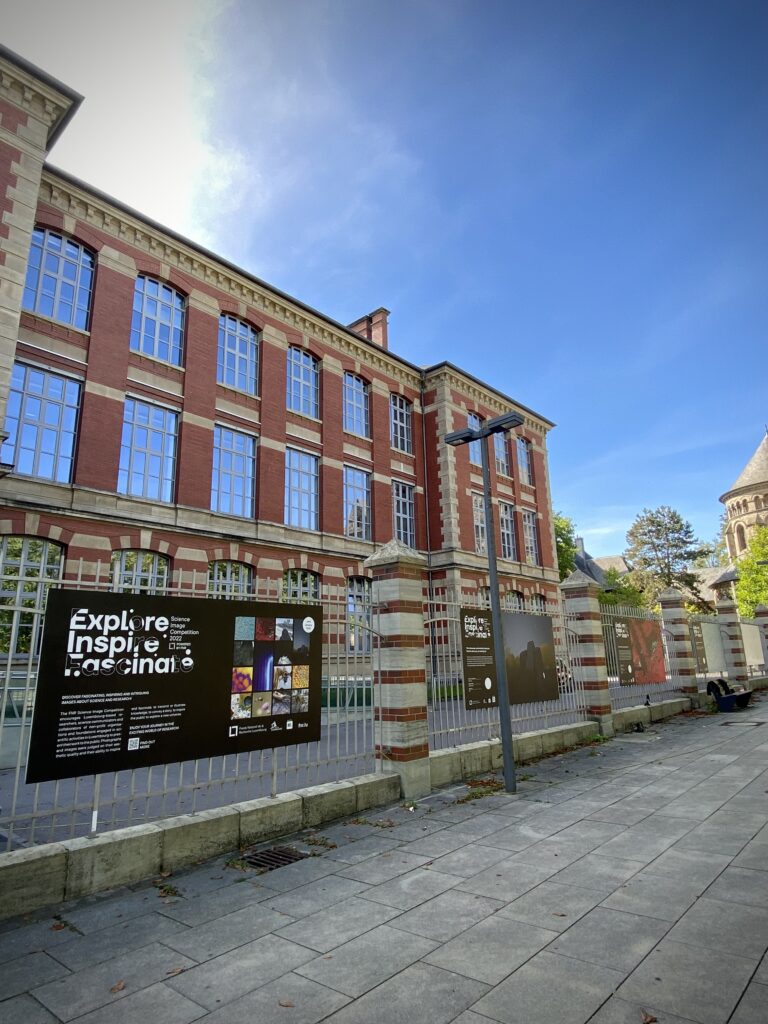 The FNR Science Image Competition ran for the first time in 2020, on the occasion of the FNR's 20th birthday. Now in its third edition, the 2022 awarded and 'distinction' images – along with the 'Prix du Public' awarded in collaboration with media partner RTL, can be discovered at an exhibition at the Luxembourg Science Center from 29 June until the end of September 2022. From Mid-September 2022 you can also discover the exhibition in front of Lycée de Garçons in Luxembourg-Limpertsberg (Place Auguste Laurent) – until the end of the year.
Categories in the FNR Science Image Competition
1) Object of study: From the microcosm to the macrocosm, images of the research object captured by scientists using a camera or generated by a computer.
2) Scientists in action: Photographs of research in practice, presented by and featuring those conducting it.
3) Places and tools: Photographs of the surroundings in which scientists take measurements, generate data, share their passion, make discoveries and of the instruments they use while doing so.
4) Science outreach activities: Photographs of an activity where researcher and science communicators dialogue with the school children, students or the wider public or of interactive projects for school children, students and the wider public, giving them an overview of science and research and/or scientists' research methods.
Discover the stories behind more images from the 2022 FNR Science Image Competition