The FNR Science Image Competition aims to show the beauty of research and science outreach in Luxembourg. The photo 'The Hummingbird Hawk Moth' was chosen by the public in the "Prix du Public" category in collaboration with RTL at the 2022 FNR Science Image Competition. Learn more about this stunning photograph and the star of it.
The Moro-sphinx, the insect that we see in this image, is a great migrator. With a speed reaching 50 km/h, it travels fast and far. It can travel up to 3000 km from southern Europe or North Africa to reach areas like Luxembourg on sunny days.
Like the Hummingbirds, it has adopted hovering flight to get food without landing and, at the rate of 75 wing beats per second, it must visit many flowers to compensate for this significant energy expenditure. A camera with a shutter speed of 1/2000 sec is even too slow to have an image of its frozen wings!
Another point in common with Hummingbirds, is their extreme precision in aiming for the heart of the flower and plunging their long proboscis into it.
This photo was taken by Alain Dohet from the Luxembourg Institute of Science and Technology (LIST). It was voted the public's favourite in the new 'Prix du Public' run in collaboration with media partner RTL Luxembourg.
Below is a photo Alain Dohet was able to capture of a Swallowtail Butterfly.
About the FNR Science Image Competition – discover the exhibition!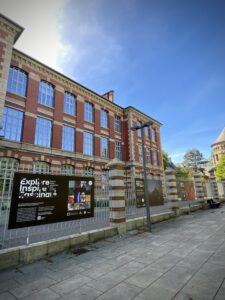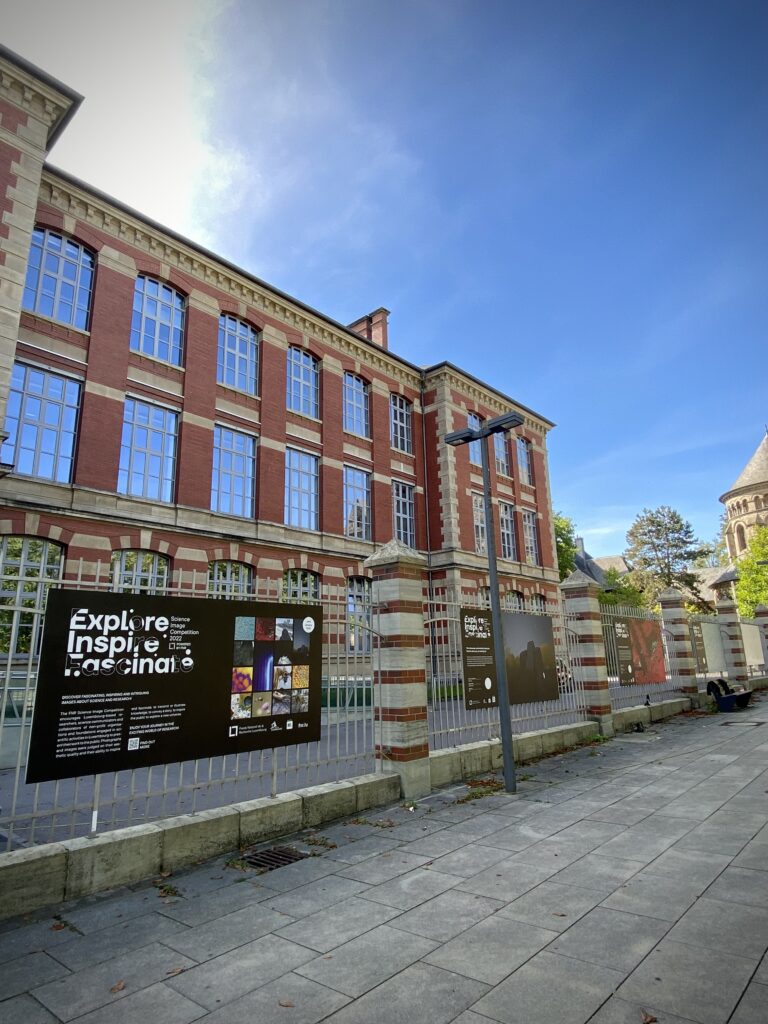 The FNR Science Image Competition ran for the first time in 2020, on the occasion of the FNR's 20th birthday. Now in its third edition, the 2022 awarded and 'distinction' images – along with the 'Prix du Public' awarded in collaboration with media partner RTL, can be discovered at an exhibition at the Luxembourg Science Center from 29 June until the end of September 2022. From Mid-September 2022 you can also discover the exhibition in front of Lycée de Garçons in Luxembourg-Limpertsberg (Place Auguste Laurent) – until the end of the year.
Categories in the FNR Science Image Competition
1) Object of study: From the microcosm to the macrocosm, images of the research object captured by scientists using a camera or generated by a computer.
2) Scientists in action: Photographs of research in practice, presented by and featuring those conducting it.
3) Places and tools: Photographs of the surroundings in which scientists take measurements, generate data, share their passion, make discoveries and of the instruments they use while doing so.
4) Science outreach activities: Photographs of an activity where researcher and science communicators dialogue with the school children, students or the wider public or of interactive projects for school children, students and the wider public, giving them an overview of science and research and/or scientists' research methods.
Discover the stories behind more images from the 2022 FNR Science Image Competition