Digitisation has had a significant impact on humanities research: not only has it changed how many scholars conduct their research, it has also led to completely new fields of research, such as digital humanities, a highly interdisciplinary science. Linguist Lorella Viola is interested in how software can enable critical digital humanities practice.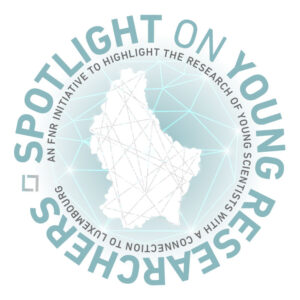 MORE ABOUT DR LORELLA VIOLA
On making it work during Covid-19 pandemic
"When Covid-19 happened, the whole team had to start working remotely literally overnight. This meant that everything was moved virtually, including prototyping and brainstorming sessions, new hiring and onboarding. There are people in my team I have daily extensive conversations with, but I actually never met in person."
On herself, the scientist / linguist
"As a linguist, finding the meaningful elements hidden within large digital repositories is increasingly important and challenging because such mass of digital data has created a complexity that is not easily resolved by close reading. Computer science methods help me identify relevant information, which I then triangulate with socio-historical material for further analysis."
On choosing Luxembourg to do her research
"I came to Luxembourg because the Centre for Contemporary and Digital History (C2DH) where I am based is of the highest expertise and resources in Europe for the study of the epistemological consequences of digital technologies for history and the humanities at large. C2DH is for me the perfect environment to explore how to embed criticality into the development and application of digital tools and methodologies for humanities and social science research as well as to foster transparency, reproducibility and accountability in digital humanities practice. C2DH is also highly interdisciplinary and therefore it was the natural fit for my research."
About Spotlight on Young Researchers
Spotlight on Young Researchers is an FNR initiative to highlight early career researchers across the world who have a connection to Luxembourg, with nearly 100 features published since 2016.
More in the series SPOTLIGHT ON YOUNG RESEARCHERS
All

Cancer research

Environmental & Earth Sciences

Humanities & Social Sciences

Information & Communication Technologies

Law, Economics & Finance

Life Sciences, Biology & Medicine

Materials, Physics & Engineering

Mathematics

Opinion

Research meets industry

Science in Society

Science outreach

Spotlight on Young Researchers

Sustainable resource mgmt

Women in science