Isabel Z. Martínez has been interested in how policies are put in place and how they affect people's lives for as long as she can remember. After completing her Masters in Economics, she realised that academia was the ideal way to quench her thirst for analysing large data sets and finding answers to questions addressing people's well-being and policy decisions. The Swiss-Spanish national has been studying income and wealth inequality in Switzerland for years and has now come to Luxembourg as a Postdoc at LISER to expand her research to the Grand Duchy. We spoke to Isabel about life as a research economist, and how it has already enabled her to travel across the globe, as well as work with some of the foremost researchers in her field.
What do you work on as an economist in research?
"I have been working on income and wealth inequality in Switzerland, with a special focus on top incomes, for several years now. Like in many countries, top incomes have been increasing in Switzerland over the past 20 years.

"I would like to extend this research on top incomes to cover Luxembourg. Luxembourg is a particularly interesting case due to its large financial sector, the firm-friendly tax environment, and its large share of foreigners working in the country. Luxembourg shares these and other characteristics with Switzerland, and I would like to compare the evolution of income and wealth inequality in the two countries to gain a better understanding of what is driving top incomes.

"In a new project, I study wealth inequality in Switzerland and across Swiss cantons, again with a focus on the wealthiest. The goal is to understand the role income and wealth taxes play on wealth concentration among the richest families in the long run.

"In my second strand of research, I study how people respond to tax incentives, for example by moving to an area with especially low income taxes, or by deciding to work more when income taxes decrease."
Why did you decide to become a researcher?
"I first and foremost decided to become an economist. Ever since I can remember, I have been interested in what policies we put in place, how they affect people's lives and how they influence the decisions they take. I studied Political Science and Economics and was intrigued by the tools economists use to analyse large amounts of data from surveys as well as administrative records, like your tax returns, or even 'exotic' data such as luminosity per square kilometre measured from space.

"After completing my Masters in Economics, I realized that the place where I could best continue analysing large data sets with statistical methods while at the same time finding answers to questions that address people's well-being and policy decisions, was in academia. I decided to do a PhD and to continue my research during a postdoc.

"I have the luxury to set my own agenda and work on those research questions I find most interesting. And while it is a job in which people work long hours (9-10h/day are usual), it comes with some perks, too: I get to travel to conferences around the globe, which has taken me as far as Hawaii, and I obtained a fellowship to spend 3 semesters as a visiting researcher at UC Berkeley in California, where I was working with one of the stars in my field."
Researching economy does not involve any 'lab work' – what is a typical day like in your research field?
"I spend a lot of the time in my office, analysing data, reading the literature in my field and on methods on how to analyse data, and writing my own research papers.

"My research is often co-authored with other economists; I have co-authors at LISER as well as abroad. Thanks to modern communication technologies it is has become easy to work with someone who is 10,000 km away.

"During summer and fall I usually go to a few conferences in Europe and the U.S. where I present my work. As a postdoc, I luckily don't have too many administrative tasks so I can really focus on my research."
For your PhD and Postdoc, you have mainly been analysing Switzerland. Why did you choose to expand your work to Luxembourg?
"I wanted to gain a new experience in Europe after living in the U.S. and I would like to extend my research on top incomes to cover Luxembourg. There is currently no research on top income and wealth shares in Luxembourg, a gap I would like to fill.

"For that, I need access to official statistics and administrative data, which is often easier when working for an institution within the country. So far, however, data access has turned out to be very difficult (if not to say impossible), something that has come a bit as a surprise, to be honest.

"I had thought that in a small country administrative hurdles would be smaller, yet there seems to be a reluctance to give researchers access to the data, even when working for a national research institute. Internationally, Luxembourg is often not seen as a representative economy and object of study because of its many peculiarities.

"If one still wants to contribute to the academic discussion and get good publications based on Luxembourgish data, one has to choose the research question carefully and it is crucial to have exclusive, high-quality data.

"I think for Luxembourg to remain an attractive research destination for economists, access to high-quality data is a must."
What do you want to achieve during your career as an economist researcher?
"Of course, publications are important and I would like to have at least one or two publications in one of the 'top five' academic journals in economics over the upcoming years. Publications are the currency in this business, and the top journals are the gold-standard.

"But more importantly, I would like to become a renowned expert in my field in Switzerland and abroad and use my expertise to inform policy decisions. Ultimately, I would like my work to have a real impact on policy discussions and ideally policy decisions."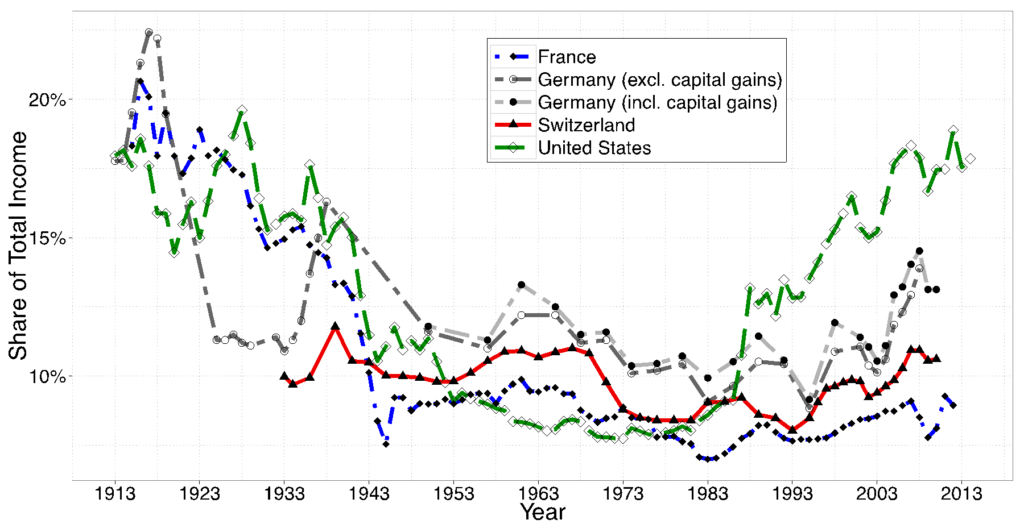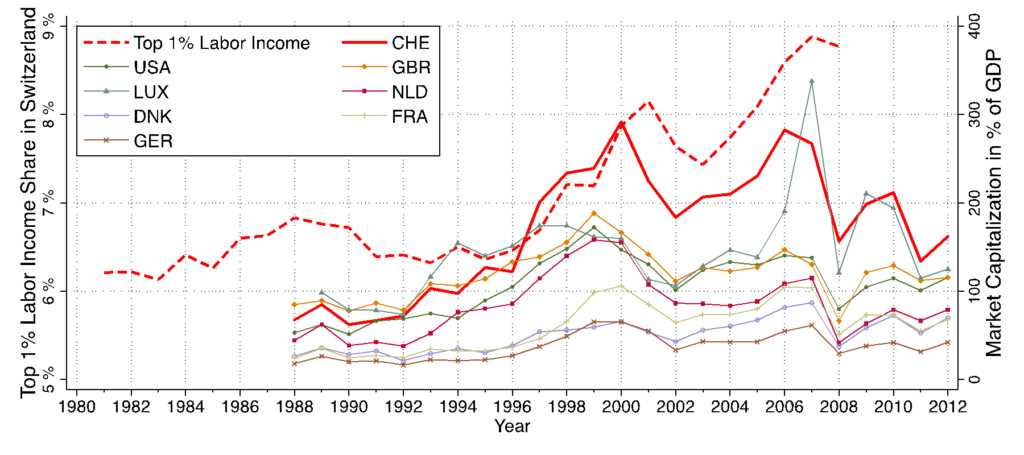 About Spotlight on Young Researchers
Spotlight on Young Researchers is an FNR initiative to highlight early career researchers across the world who have a connection to Luxembourg. This article is the 18th in a series of around 25 articles, which will be published on a weekly basis. You can see more articles below as and when they are published.