Climate change affects vegetation and water resources. In order to understand these changes, scientists use models – an abstract, mathematical representation of an ecological system. The challenge: Making accurate predictions under change, without 'tuning' models with data. We speak to Dutch national Remko Nijzink, Postdoc in the group of FNR ATTRACT Fellow Dr. Stan Schymanski at the Luxembourg Institute of Science and Technology (LIST), about his modelling work and the importance of an open science approach.
"Good science is reproducible and repeatable, which we sometimes tend to forget. Therefore, we try to track all the scientific steps within the research I'm doing."
Remko Nijzink defended his PhD in Delft, the Netherlands in February 2018. The topic: Hydrological models. "Hydrological models basically just model the water balance of an area, simplifying vegetation a lot", Remko explains. He now puts more of a focus on including vegetation, because as Remko points out – everything is connected in an ecosystem.
Moving from the Netherlands to Luxembourg after his PhD, Remko now works on the project WAVE, led by biologist and ATTRACT Fellow Dr. Stan Schymanski, based in the Environmental Research and Innovation (ERIN) research department at the Luxembourg Institute of Science and Technology (LIST).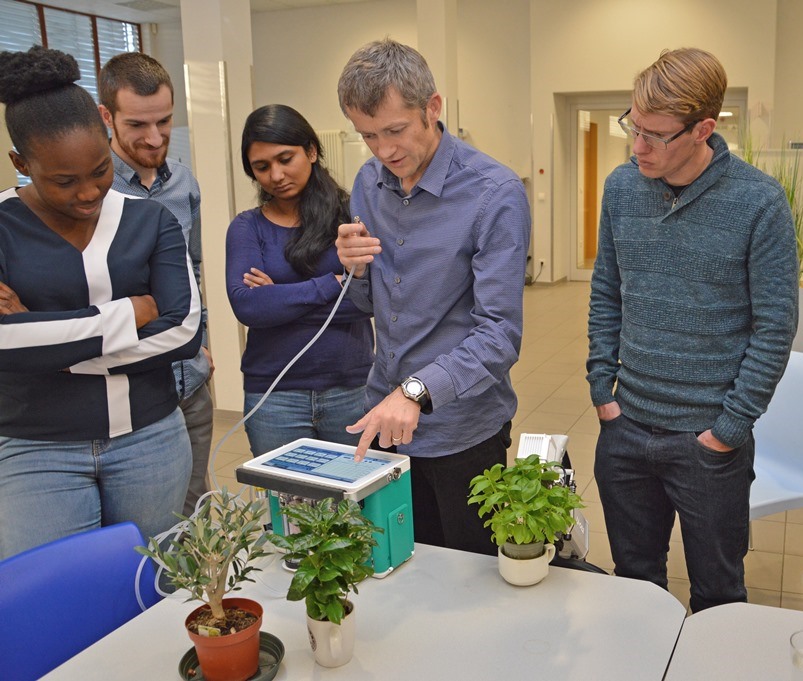 Making a mark in the field
Still early in his research career, Remko can already say that his science is being noticed in his field, and the transition from PhD to Postdoc made him realize how much knowledge and experience he gained already.
"A highlight for me was when I noticed that other scientists picked up my work, used it and cited me in their papers. Then you realize it was really worth doing it. This also happened at for example conferences, when after a presentation other scientists came to me and wanted to know more about my work.

"In addition, sometimes you don't realize how much you learned and how much of an expert you actually are. I used to do some teaching in the past, and work now also more with PhD's that are just starting, and these things made me realize that the knowledge I gained over the years is actually really useful and helpful for others too.

"As a postdoc you get more responsibilities, but the nice thing is that you can still really focus on the science. I try to help the PhD's in our project group where I can, but also try to take up more tasks in the scientific community, like convening sessions in conferences and reviewing more papers."
---
Find out more about the WAVE project below in our interview with project leader Dr. Stan Schymanski, part of the series 'FNR ATTRACT Fellows – the people behind the science'
About Spotlight on Young Researchers
Spotlight on Young Researchers is an FNR initiative to highlight early career researchers across the world who have a connection to Luxembourg. The campaign is now in its 4th year, with 45+ researchers already featured. Discover more young researcher stories below.
More in the series SPOTLIGHT ON YOUNG RESEARCHERS