In early 2017, the FNR helped organise an exhibition and colloquium surrounding the topic of 'WiSE Women' – women in science and engineering in Luxembourg. Following the colloquium, a report has now been compiled summarising the key issues and recommendations surrounding gender balance in research in Luxembourg. The FNR's Michèle Weber explains the situation, and what the FNR can do to improve it.
What is the current situation for women in science and research in Luxembourg?
MW: "Only 24 per cent of all researchers in Luxembourg are female, which is below the EU average. Where it is particularly bad is in Grade A positions, which is equivalent to Professors or senior group leaders – in that respect, we are really at the bottom of the class in Europe."
What is the FNR doing at the moment to address this?
MW: "The FNR already implemented a number of measures, for example trying to tackle things at the top: we have gender parity both in our Governing Board and our Scientific Council and also the FNR Executive Office actually has more female than male staff."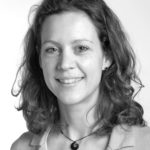 "In addition, to address the apparent gap between genders in Grade A positions, the FNR has introduced submission quota for its PEARL and ATTRACT programmes.  As of 2016, the FNR requires that research institutions ensure  that at least 30% (for PEARL) or 40% (for ATTRACT) of the candidates to be proposed to the FNR in 2017-2021 are female researchers."
What are the key recommendations from the WiSE report? Is there anything specific the FNR can do? One key recommendation is to provide scientists with children – whether female or male – with more flexibility to structure their often heavy workload and trips to meetings abroad around family life.
MW: "That is something we need to think about how we can address this at the FNR, but also the institutions should address this issue, perhaps by offering childcare services located in-house for example."
Another strong recommendation that came out is that both young girls at school and women who are at an early level in their career need role models. Girls need to see female scientists and women early in their researcher career need senior female role models.
MW: "That is something we need to support, develop and promote: here the FNR could for example pay attention to how we communicate stories, both on our own website as well as on science.lu. We could try to pay more attention to having gender balanced portraits. Another possibility is also for researchers to submit proposals addressing gender to our Promoting Science to the Public (PSP) programmes."
The third key recommendation: to really change things we need a cultural change in society.
MW: "At the moment Luxembourg's society is still quite conservative in the sense that the women are still the ones usually taking care of children and we need more of a cultural change to get women to have equal opportunities in the workplace and an inclusive work environment for all. Something which affects all sectors, not just the science and engineering sector."
---
About WiSE
The WiSE Colloquium was the concluding event of the WiSE Women exhibition (Women in Science and Engineering in Luxembourg), which featured a selection of portraits of female researchers and engineers active in the science and technology sector in Luxembourg. Both events were an initiative of the "Commission consultative de l'égalité entre femmes et hommes" of the Ville de Luxembourg (VDL) and organised in collaboration with the FNR and the FJSL.
Below you can discover some of the portraits that were selected for the WiSE exhibition: