Dr Mahesh Desai, Principal Investigator at the Luxembourg Institute of Health, has been interviewed by German magazine Der Spiegel about his research looking into the gut and how a lack of fibre can make gut bacteria aggressive.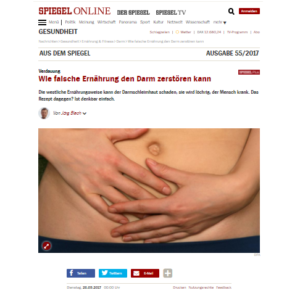 Desai warns that if the gut is constantly being 'eaten' by bacteria due a lack of fiber in the diet, our ability to fight off pathogens is weakened, leaving us more vulnerable to gut diseases and even bowel cancer.
Mahesh Desai's work has received funding from the FNR's CORE and INTER Mobility programmes, and Desai's research was featured in the FNR's 2016 Annual Report. The research in Dr Desai's group is additionally supported by an AFR Individual and AFR Bilateral grant.
Read the article in Der Spiegel (in German, subscription required to access full article)
Find out more about Mahesh Desai's research in our FNR highlight
View project abstracts for Mahesh Desai's CORE and INTER Mobility projects