From 9 – 13 April, the FNR joined Etienne Schneider on the Luxembourg economic mission to the US. Also present on the trip is Crown Prince Guillaume and Crown Princess Stephanie. The trip includes visits to Planetary Resources, SSL and the NASA Ames Research Center.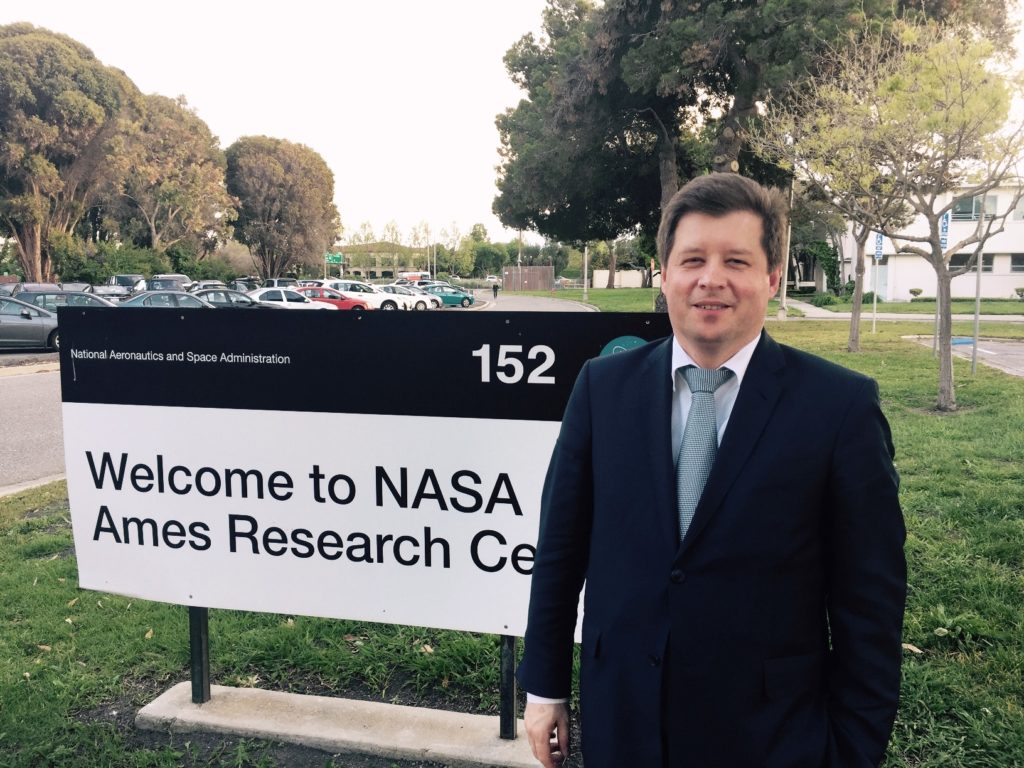 From 9 – 13 April, a Luxembourg delegation is visiting various places in the US to get a better understanding of space resources and meeting companies that are key players in the space mining race.
Interview with Marc Schiltz
Read an interview with FNR Secretary General Marc Schiltz about the economic mission, the space resources.lu initiative and what the initiative means for the FNR and public research in Luxembourg.
About the visit
The mission kicked off with a visit to Washington-based Planetary Resources, a space mining company founded in 2012. In 2016, the Luxembourg Governments Space Resources initiative signed a Memorandum of Understand with Planetary Resources. The Government and the banking institution Société Nationale de Crédit et d'Investissement (SNCI) have invested 25 MEUR in Planetary Resources, to accelerate the company's technical advancements with the aim of launching the first commercial asteroid prospecting mission by 2020.
SSL, a Silicon Valley-based company which designs and manufactures communications satellites and satellite systems, was also visited during the mission.
The NASA-Ames Research Center, also based in Silicon Valley and visited during the mission, is one of the FNR's international cooperation partners. Each year, the FNR earmarks 2 of AFR grants, which enable PhD or Postdoc candidates to carry out research projects with NASA-Ames. Projects can be carried out either in cooperation with a Luxembourg-based public research institution, with industry partners, or full-time at NASA-Ames.
Find out more about AFR/INTER NASA-AMES 
Science.lu
Jean-Paul Bertemes, Chief Editor of the FNR-run website science.lu is also present, and the trip will be followed by a series of space-related articles on science.lu. In the lead up to the economic mission, Etienne Schneider gave an interview to science.lu about space mining.