The FNR is glad to inform that Dr Anupam Sengupta has been awarded an FNR ATTRACT Fellowship in the 2016-17 ATTRACT Call. Dr Sengupta has been awarded a Starting Investigator grant of 1.5 MEUR for his project which will be hosted at the University of Luxembourg.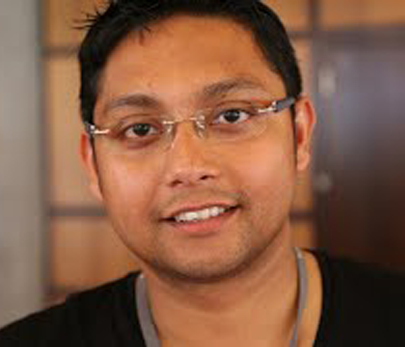 Out of ten pre-proposals received in the framework of the ATTRACT call 2016/17, seven candidates were invited to submit a full proposal. Based on the remote evaluations, three candidates were invited for an interview in front of the ATTRACT Panel on 12 June 2017.
The panel selected Dr Anupam Sengupta as Starting Investigator, allocating a total budget of 1.5 MEUR to his project "MBRACE – Microbial Biophysics of Rapid Adaptation in Changing Environments", to be hosted by the University of Luxembourg's Physics Department.
About Anupam Sengupta
Sengupta has PhD in soft-matter physics, (2012), carried out under Prof Dr Stephan Herminghaus, at the Max-Planck Institute Goettingen. He has had Postdoctoral research stays at MPI-DS Goettingen, MIT (Human Frontier Grant) and ETH Zürich.
The aim of Dr Anupam Sengupta's project MBRACE is to build a research team at the interface between soft matter physics and biology, with a particular focus on the topological dynamics of liquid crystals in biological systems.
About ATTRACT
The ATTRACT programme is designed for researchers not yet established in Luxembourg, who demonstrate the potential to become leaders in their field of research. The scheme offers promising junior researchers the opportunity to set up their own research team within one of the country's research institutions.
The 2017/18 ATTRACT Call for proposals is open, deadline for pre-proposals is Wednesday, 15 November 2017, 14:00 CET.